$45.00
AUD
Category: Architecture
Renovating or building your own home is one of the biggest investments (financially and emotionally) you can ever make. For years, the BuildHer Collective have helped women around the world make this a fun, rewarding and empowering experience. Led by dynamic Australian duo Kribashini Hannon and Rebeka M organ, BuildHer have created a movement. In this book, they're here to share their building expertise, for women of all experience levels. Whether you're contemplating a renovation, or are flipping your third property, this book is catered for varying levels of experience in building and construction. (Even those of us with zero experience!) Using case studies and stories from the BuildHer community, Kribashini and Rebeka show how anyone can achieve their goal and become an accomplished BuildHer. ...Show more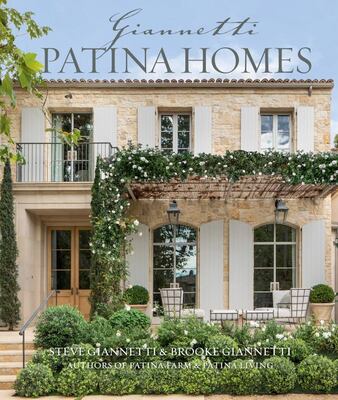 Patina Homes
by Brooke Giannetti; Steve Gianetti
$79.99
AUD
Category: Architecture
Patina style imbues Giannetti client homes in a variety of architectural styles. Steve Giannetti's architectural designs springboard from his image of ultimate beauty--a place where modern, classical and industrial elements merge to create a unique style with a modern sense of space and emotion drawn fr om history. His materials palette consists of wood, metal, and stone. His color palette is a chalky patina. Twelve varied homes--ranging from a modern desert glass box and a beachfront contemporary to a historic East Coast farmhouse and a Provencal-style home in California--show how Steve has used these themes to solve unique architectural challenges. Steve has collaborated with his wife, Brooke, as well as other designers on the various interiors. ...Show more
$39.99
AUD
Category: Architecture
This captivating book, fully revised and updated and featuring more NT houses than ever before, is a guide to some of the greatest architectural treasures of Britain, encompassing both interior and exterior design. This new edition is fully revised and updated and includes entries for new properties in cluding: Acorn Bank, Claife Viewing Station, Cushendun, Cwmdu, Fen Cottage, The Firs (birthplace of Edward Elgar), Hawker's Hut, Lizard Wireless Station, Totternhoe Knolls and Trelissick. The houses covered include spectacular mansions such as Petworth House and Waddesdon Manor, and more lowly dwellings such as the Birmingham Back to Backs and estate villages like Blaise Hamlet, near Bristol. In addition to houses, the book also covers fascinating buildings as diverse as churches, windmills, dovecotes, castles, follies, barns and even pubs. The book also acts as an overview of the country's architectural history, with every period covered, from the medieval stronghold of Bodiam Castle to the clean-lined Modernism of The Homewood. Teeming with stories of the people who lived and worked in these buildings: wealthy collectors (Charles Wade at Snowshill), captains of industry (William Armstrong at Cragside), prime ministers (Winston Churchill at Chartwell) and pop stars (John Lennon at Mendips). Written in evocative, imaginative prose and illustrated with glorious images from the National Trust's photographic library, this book is an essential guide to the built heritage of England, Wales and Northern Ireland. ...Show more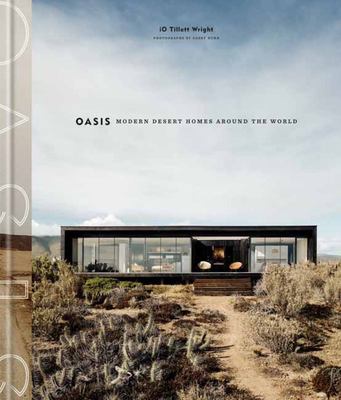 $69.99
AUD
Category: Architecture
Welcome to the desert. Welcome home. This visually stunning tour of the world's most amazing desert homes will inspire "desert vibes" wherever you are.   Creatives are drawn in by the extreme landscapes and limited resources of the desert; in fact, they're inspired by them, and the homes they've buil t here prove it. From renovated Airstreams to sprawling, modern stucco, desert has become the new beachfront.   In Oasis, artist iO Tillett Wright captures the best of this specific culture that emphasizes living simply, beautifully, and in connection with the earth. He highlights the homes that define this desert mindset, featuring the classics like Georgia O'Keefe's in Abiquiu, New Mexico, alongside more modern homes such as Michael Barnard's Solar House in Marfa, Texas. Casey Dunn's stunning photography will transport you to these relaxing refuges where you'll learn what elements create the balance of intentionality, ease, style, and function that these homes exude. ...Show more
$70.00
AUD
Category: Architecture
Offers dozens of modern architecturally designed homes integrated beautifully in the natural landscape, such as bushland, forests, hills or mountains Provides richly illustrated pages filled with homes that display high-end contemporary design and an architectural passion for an organic integration wit h natural context and climate Includes innovative architectural designs from across the globe, illustrating how design complements nature and climateThis book is a treatise on how to reconnect people with nature through contemporary architecture and design. At Home is about finding solace within the landscape in the bluffs, mountains, hills, woodlands, forests, bushland reserves or hinterlands without eschewing the mode of luxury living associated with sophisticated design elegance and innovative architectural features. Showcasing dozens of new, innovative architectural styles and interiors, these captivating and beautifully designed homes have taken indoor/outdoor living to a whole new level, blending architecture seamlessly into the surrounding vistas without resorting to architectural clich . Each design documents the importance of place, engages context with climate, and offers residents with spaces that cater to different modes of family living, all the while being integrated organically within spectacularly dramatic yet serene settings. ...Show more
$59.99
AUD
Category: Architecture
Richly illustrated with full colour photographs of inspiring outdoor spaces and private havens- Includes a selection of designer spaces from some of the largest and densest cities. Ranges from breathtaking rooftops to bijou courtyards, patios and terraces Shows that anyone can create their own private space, even in the biggest cities, with a little ingenuity Having personal, private, outdoor space is becoming ever-more elusive as urban areas become more crowded due to population growth and development. Urban Oasis: Tranquil Outdoor Spaces at Home features projects from Sydney to Singapore and London to New York that showcase inspirational and aspirational rooftops, gardens and courtyards that offer private pockets of paradise. Amid the hustle and bustle of their urban environments, these outdoor spaces provide relaxing, sociable and plant-filled settings for their owners to savor peace and calm, and the company of family and friends, surrounded by nature and in the fresh, open air. ...Show more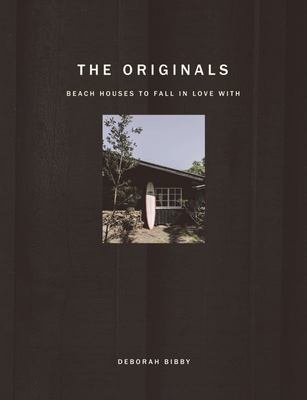 $49.99
AUD
Category: Architecture
Seven original Australian beach houses gently restored, each brilliantly inspirational. Intensely visual, effortless, sustainable and beautifully crafted interiors, all varied examples of simple living and past connections. Owners that have embraced both the imperfections and quirkiness of the original buildings, and created cool and highly individual homes. From a cottage on the wild Tasmania coastline to a little black shack chasing the breathtaking Pacific horizon – the ocean has more than influenced the style of all seven homes. With a narrative in the form of letters from the homeowners, each tell a very personal story of their homes. The stories are warm, rich and wonderful with their surprising design ideas shared and essential directory of resources revealed. Welcome to The Originals, a book that will inspire readers to nruture their own distinctive style, break away from expectations and create a home like none other. ...Show more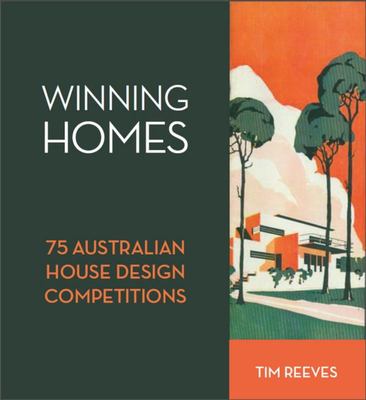 $59.95
AUD
Category: Architecture
A collection of award winning homes from modern times and colonial history of Australian design and architecture. Full of illustrations, plans and a history of each house, providing context and theme. Carefully constructed by housing historian, Tim Reeves.
$80.00
AUD
Category: Architecture
From the Sydney Opera House and the National Gallery of Victoria to sought-after homes across the country, the pervasive presence of modernism is inescapable in Australia. Led by the likes of Robin Boyd, Harry Seidler and Walter Burley Griffin, modernist architects and designers set out to rebuild at al l scales, from vast infrastructure projects, to public health and education institutions, to new centres of culture, consumption and leisure. Australia Modern vividly captures this architectural legacy with a survey of 100 significant modern sites, richly illustrated with archival images and newly commissioned photographs. Contextual essays by leading voices in architecture and conservation explore modernism's influence on every facet of life in Australia and the ongoing challenges facing preservation. Showcasing projects from the iconic and the urban to the everyday, the regional and the lesser known, Australia Modern cultivates an appreciation for the modern architects and buildings that will increasingly constitute the heritage of tomorrow. ...Show more
$70.00
AUD
Category: Architecture | Series: G - Reference,Information and Interdisciplinary Subjects Ser.
There's something especially beautiful about being able to look to the full expanse of a horizon, something that speaks to the most ancient part of our soul. With the continuing build up of our surroundings, that precious ability to gaze into the unfettered distance is one we all appreciate and savour. This stunning edition showcases incredible houses in simply amazing locations, where the architect has rightly championed the accessibility to the endless views. Lavishly illustrated with full-colour images of award-winning architecture, this compilation draws you in through its winning designs, but its the glorious and enticing images of the vast horizon that will capture your imagination. We may all not be lucky enough to inhabit an eye-catching designer home with views to die for, but at least we can all share the beauty through these breathtakingly evocative images. Truly a book in which to lose yourself. Stunning images showcase houses from across the globe - including South Africa, Canada, Australia, Mexico, Greece, and more each with a stupendous view Includes more than 30 modern designer houses by award-winning and high-profile architects A superb book with astounding images to which you will return again and again ...Show more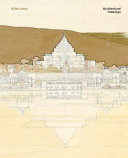 $80.00
AUD
Category: Architecture
The best trained and most experienced librarian or curator is likely to confront difficulties in dealing with architectural drawings. Even an architect will be unable to understand some aspects of drawings a century old. Professor Miles Lewis, a leading architectural historian, in conjunction with the I nternational Confederation of Architectural Museums (Australasia) demonstrates to professional curators how to collect, interpret and conserve these ephemeral works of art. In so doing he reveals fascinating insights and wonderful images for all who appreciate and practise fine art and architecture. ...Show more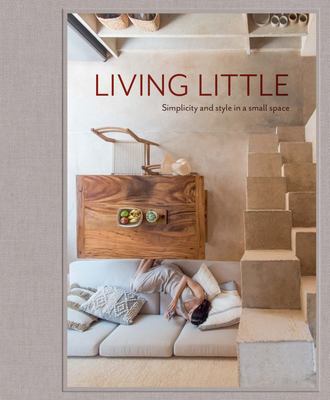 $59.99
AUD
Category: Architecture
Features small houses, apartments, cabins, cottages, and studios by a range of leading designers and architects from around the world, including the United States, United Kingdom, Australia, Canada, South Africa, Japan, Israel, Mexico, Ecuador, and EuropeIncludes stunning full-color photography, complem ented by floor plans, and insightful tips on great interior designExplores the latest in interior design and architectural solutions for small spaces, as well as innovative and charming contemporary transformationsA combination of difficult economic times, a premium on urban space, and the modern trend for living alone means that living in small spaces has become a necessity, as much as a choice. But that needn't mean living in cramped, unimaginative spaces. Living Little shows how the challenges of small floor plans and compact interiors can be transformed with clever and creative design, the innovative use of technology, and ingenious and stylish solutions. Be they small or tiny homes, flats, apartments or storefront properties, cottages, rural or rooftop dwellings, caravans, or cabins, this book is the perfect source of inspiration for those short on space who are yearning for strong doses of ingenuity and style. ...Show more