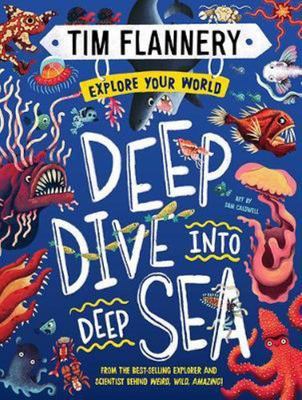 $26.99
AUD
Category: Children's Reference | Series: Explore Your World
Get ready to dive into the darkest depths of the sea with real-life explorer and scientist, Professor Tim Flannery. You might think you know about the ocean, but the deep sea is nothing like the beach. Things are WEIRD down there.  Who is the giant squid's mortal enemy? Can you see ghosts in the deep se a? Why would a sea cucumber have teeth on its butt? And what on earth is a headless chicken monster? Put on your SCUBA gear - you're about to find out!   From the author of the best-selling Explore Your World: Weird, Wild, Amazing!, this compendium will enthral and enlighten readers with bizarre facts and vibrant illustrations of the most incredible creatures hiding in the deep sea. Prepare to gasp, laugh and squirm in disgust! ...Show more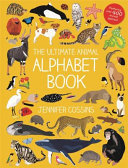 $29.99
AUD
Category: Children's Reference
From the Adelie penguin to the zigzag heron, this A-Z book is jam-packed with over 400 animal species and all kinds of interesting animal facts. Discover why the American flamingo is pink, how emerald tree boas hunt their food, what a baby echidna is called and whether the dusky leaf money really has fo ur stomachs. A companion book to Jennifer Cossins' Ultimate Animal Counting Book, this one's for budding zoologists aged 5+.   ...Show more
$34.99
AUD
Category: Children's Reference
From two-time Caldecott Winner author-illustrator Sophie Blackall! If You Came to Earth is a glorious guide to our home planet, and a call for us to take care of both Earth and each other. This stunning book is inspired by the thousands of children Sophie Blackall has met during her travels around the world in support of UNICEF and Save the Children. * An engaging storybook about a single curious and imaginative child * Simultaneously funny and touching * Carries a clear message about the need to care for the earth and each other If you come to Earth, there are a few things you need to know. . . We live in all kinds of places. In all kinds of homes. In all kinds of families. Each of us is different. But all of us are amazing. And, together, we share one beautiful planet. This masterful and moving picture book is a visually comprehensive guide to the earth, imbued with warmth and humor. * Ideal for children ages 3 to 5 years old * Resonates year-round as a go-to gift for birthdays, holidays, and more * A great pick for teachers looking for a crowd-pleasing picture book about the world for little students * Perfect for parents, grandparents, and caregivers * Add it to the shelf with books like The Travel Book by Lonely Planet Kids, Atlas of Adventures by Rachel Williams, and If You Lived Here: Houses of the Worldby Giles Laroche. ...Show more
$19.99
AUD
Category: Children's Reference
The official story chosen for ALIA NATIONAL SIMULTANEOUS STORYTIME 2021, TO BE CELEBRATED ALL ACROSS AUSTRALIA AND NEW ZEALAND! "Una dreams of a life in Space. Life on Earth is just so so-so. But how will she get there? And will she complete her mission to discover life in Space? And did she remember t o feed Neil the goldfish?" This year NSS takes place on Wednesday 19 May 2021 at 11:00am from the International Space Station and we would love it if you could join us by sharing Give Me Some Space written and illustrated by Philip Bunting. Everyone can join NSS, it doesn't matter whether you are at home, a school, a public library or even a university library! Help us get #1MillionKidsReading! For more information and to register your event visit: alia.org.au/nss.   ...Show more
$24.99
AUD
Category: Children's Reference
There's a Zoo in your Poo!It needs a ZookeeperAnd that Keeper is YOU!Did you know that trillions of tiny bugs live in and on all of us? And there's a Zoo of bugs in our poo. But which are the good bugs and which are the bad? What should we eat to keep our good bugs happy and our body strong?Get to the g uts of what you need to know about you and your poo.Professor Felice Jacka is a world expert in the field of Nutritional Psychiatry and gut health. Teacher and musician Rob Craw is a world expert at drawing bugs! They want kids to know all about the amazing stuff going on in their bodies.Get ready for a journey inside the most exciting of places ... YOU!   ...Show more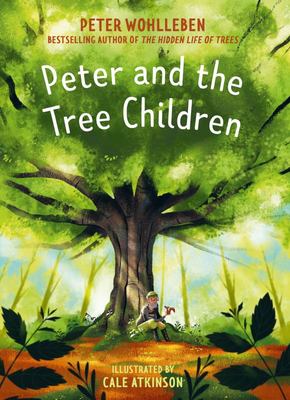 $24.99
AUD
Category: Children's Reference
Meet Piet the squirrel and his new friend, Peter the forester. Piet feels all alone in the forest. Luckily, Peter has the perfect plan to cheer him up- a search for baby trees, or tree children. You can't be lonely in a forest full of friends! As they hike through the woods they meet all sorts of creatu res, from tiny caterpillars to majestic hawks, and Peter shares amazing facts about trees- how they communicate and care for one another, and the struggles they endure. Soon, the little squirrel is feeling much better - especially when he realises he's helped the tree children grow. This environmentally conscious picture book, written by the acclaimed author and forester Peter Wohlleben, brings the splendour of The Hidden Life of Trees to young readers everywhere. ...Show more
$19.99
AUD
Category: Children's Reference
Professor Terry Denton talks you through all you need to know about Earth, Life, the Universe and EVERYTHING (almost). Sure to engage anyone from the ages of 8 to 80 (and beyond), this is a funny, fascinating whistle-stop tour of the history and science of the universe, life on Earth, the ins and outs of biology, geography, geology and the weather, how life evolved and how it works, and how people use the forces of nature around us to create amazing things. There's even a chapter on time! Get ready to laugh and be amazed at the world around you and within you. ...Show more
$29.99
AUD
Category: Children's Reference
FANTASTIC FESTIVITIES, CRAZY CELEBRATIONS and HOLY HOLIDAYS From tomato-throwing parties to graveside picnics, fire-walking ceremonies, crying baby competitions and the biggest bathing festival on Earth - this book introduces you to some of the world's most incredible cultural and religious celebration s. Some festivals are outrageously fun and joyful, others are more serious. All of them bring people together to mark big events in life.So join us in this riotous explosion of colour as we feast, sing, cry and celebrate the diversity of festivals and traditions this wonderful world of ours has to offer. ...Show more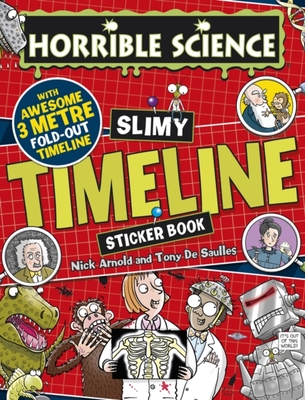 $9.99
AUD
Category: Children's Reference | Series: Horrible Science Ser.
Horrible Science: Slimy Timeline Sticker Book is bursting with mind-blowing facts about science through the ages. Including a frightful fold-out timeline which stretches for over three metres, readers will travel all the way through time from the beastly Big Bang to the deadly digital age. With over 200 stickers, children can watch the dinosaurs, conduct experiments with Newton and much more. It's the longest and squishiest timeline in the world! ...Show more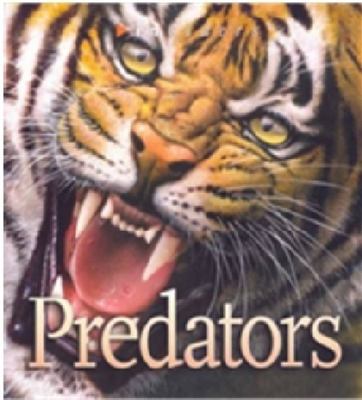 $24.99
AUD
Category: Children's Reference | Series: Greek Myths Ser.
The heroes of Greek Myths are the boldest, bravest characters of all time Gallop through the clouds with Pegasus, the legendary flying horse. Join Hercules on his epic quest to prove he is a true hero Create a cunning plan with Odysseus to end a war-- using only a wooden horse.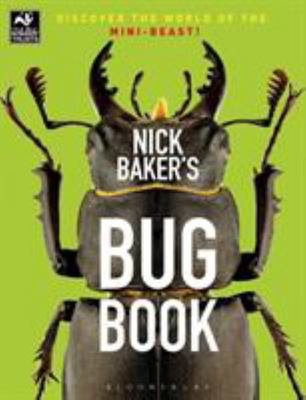 $16.99
AUD
Category: Children's Reference | Series: The Wildlife Trusts
We are all fascinated by, and often wary of, the tiny animals that creep and crawl in our gardens or lurk in the dark corners of our homes, but how much do we really know about insects and their relatives? Nick Baker's Bug Book aims to encourage our understanding of all types of bugs by providing practi cal information and fun activities. Learn how to determine the sex of a spider, how to look after ants in a home-made formicarium and even how to rear your own dragonflies. Packed with details on essential equipment for bug watching and collecting, informative illustrations and close-up photography, this book is essential reading for budding entomologists of all ages. ...Show more