$19.99
AUD
Category: Classics
Read this fantastic, atmospheric Australian thriller about the mysterious disappearance of a group of young girls. It was a cloudless summer day in the year nineteen hundred. Everyone at Appleyard College for Young Ladies agreed it was just right for a picnic at Hanging Rock. After lunch, a group of thr ee girls climbed into the blaze of the afternoon sun, pressing on through the scrub into the shadows of Hanging Rock. Further, higher, till at last they disappeared. They never returned. Whether Picnic at Hanging Rock is fact or fiction the reader must decide for themselves. NOW A MAJOR BBC TV SERIES - STARRING NATALIE DORMER ...Show more
$35.00
AUD
Category: Classics | Series: Knickerbocker Classics Ser.
As outspoken in his day as Richard Dawkins or Christopher Hitchens are today, American freethinker and author ROBERT GREEN INGERSOLL (1833-1899) was a notorious radical whose uncompromising views on religion and slavery (they were bad, in his opinion), women's suffrage (a good idea, he believed), and ot her contentious matters of his era made him a wildly popular orator and critic of 19th-century American culture and public life. As a speaker dedicated to expanding intellectual horizons and celebrating the value of skepticism, Ingersoll spoke frequently on such topics as atheism, freedom from the pressures of conformity, and the lives of philosophers who espoused such concepts. This collection of his most famous speeches includes the lectures: [ "The Gods" (1872) [ "Humboldt" (1869) [ "Thomas Paine" (1870) [ "Individuality" (1873) [ "Heretics and Heresies" (1874) ...Show more
$19.99
AUD
Category: Classics | Series: Picador Classic
With an introduction by P. J. O'Rourke 'Do not read this book in public. You will risk severe internal injuries from trying to suppress your laughter.' Sunday Times I was born in 1939. The other big event of that year was the outbreak of the Second World War, but for the moment that did not affect me. I n the first instalment of Clive James's memoirs we follow the young Clive on his journey from boyhood to the cusp of manhood, when his days of wearing short trousers are finally behind him. Battling with school, girls, various relatives and an overwhelming desire to be a superhero, Clive's adventures growing up in the suburbs of post-war Sydney are hair-raising, uproarious and almost too good to be true ...Told with James's unassailable sense of humour and self-effacing charm, Unreliable Memoirs is a hilarious and touching introduction to the story of a national treasure. A million-copy bestseller, this classic memoir is a celebration of life in all its unpredictable glory.   ...Show more
The Jungle Books
by Rudyard Kipling; Jan Montefiore (Preface by); Kaori Nagai (Editor, Introduction by, Notes by)
$12.99
AUD
Category: Classics
Rudyard Kipling's best-loved book, full of timeless and beloved tales of adventure   Now a major motion picture from Disney starring Scarlett Johansson, Bill Murray, Idris Elba, Lupita Nyong'o, and Ben Kingsley The story of Mowgli, a man-cub who is brought up by wolves in the jungles of Central India, is one of the greatest literary myths ever created. As he embarks on a series of thrilling escapades, Mowgli encounters such unforgettable creatures as the bear Baloo, the graceful black panther Bagheera, and Shere Khan, the tiger with blazing eyes. Other animal stories range from the dramatic battle between good and evil in "Rikki-tikki-tavi" to the macabre comedy "The Undertakers." With The Jungle Books, Kipling drew on ancient beast fables, Buddhist philosophy, and memories of his Anglo-Indian youth to create a rich, symbolic portrait of man and nature, and an eternal classic of childhood.   For more than seventy years, Penguin has been the leading publisher of classic literature in the English-speaking world. With more than 1,700 titles, Penguin Classics represents a global bookshelf of the best works throughout history and across genres and disciplines. Readers trust the series to provide authoritative texts enhanced by introductions and notes by distinguished scholars and contemporary authors, as well as up-to-date translations by award-winning translators. ...Show more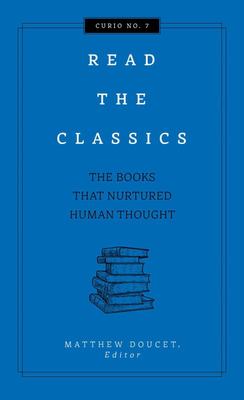 $16.99
AUD
Category: Classics | Series: Curios Ser.
Take a stroll through some of the most influential pieces of literature of all time with Read the Classics. Take a stroll through some of the most influential pieces of literature of all time with Read the Classics. From Aristotle and Plato to Kerouac and Tolstoy, don't just read the classics, learn why they hold such a time-honored place in the literary cannon. Each literary masterpiece is broken down into its key components by informative essays sure to pique your interest. The latest edition in the Curio series, this pocket-sized book is perfect for referencing on the go. Whether you're a college student or a student of life, you've never looked at the classics like this before. ...Show more
$12.99
AUD
Category: Classics | Series: Popular Penguins Ser.
The classic holiday tale is presented with two other Dickens Christmas stories, "The Chimes" and "The Haunted Man"Marley's face. It was not in impenetrable shadow as the other objects in the yard were, but had a dismal light about it, like a bad lobster in a dark cellar.Ebenezer Scrooge is unimpressed b y Christmas. He has no time for festivities or goodwill toward his fellow men and is only interested in money. Then, on the night of Christmas Eve, his life is changed by a series of ghostly visitations that show him some bitter truths about his choices. A Christmas Carol is Dickens' most influential book and a funny, clever, and hugely enjoyable story. ...Show more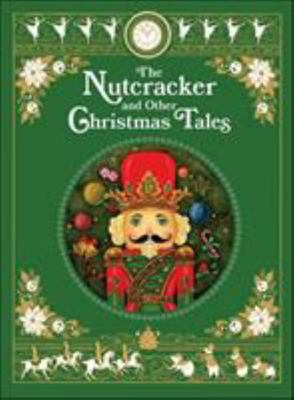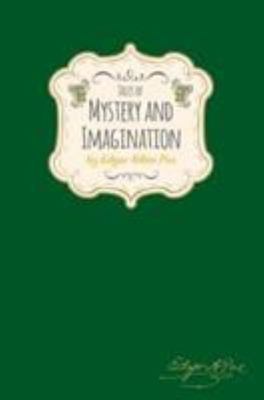 $27.99
AUD
Category: Classics
Pioneering the mystery genre, the works of Edgar Allan Poe are central to the dark romantic canon with themes dealing with life after death in an atmosphere of shades and grotesque apparitions. This collection compiles the author's most influential short stories and poems, a reflection of his everlastin g fascination with the haunting irrational realm that sits at the edge of perception. ...Show more
$27.99
AUD
Category: Classics
CLASSIC FICTION (PRE C 1945). This stylish new series of the best-loved classics by Jane Austen, Charlotte Bronte, Emily Bronte, Charles Dickens, Edgar Allan Poe and Sir Arthur Conan Doyle are sure to appeal to all book lovers. From students to adults, to those of us who enjoy rereading our favourite cl assics and to the newest enthusiasts who have been introduced to these classics through film and TV, there is always something more to discover in these books and the new designs will make them even more irresistible. With their fine attention to detail - including cloth covers, gold foil detail, coloured edges and illustrated endpapers - these volumes will make a highly collectable addition to everyone's bookshelves. ...Show more
$27.99
AUD
Category: Classics
The year is 1866 and the Pacific Ocean is being terrorized by a deadly sea monster. The U.S. government dispatches marine life expert Professor Aronnax on an extended voyage to investigate this new threat. He discovers not a monster, but a marvelous submarine vessel piloted by a deadly captain with a se cret agenda. ¶Heralded as the father of modern science fiction, Jules Verne demonstrates his powers of predictive intuition in this classic underwater adventure. ...Show more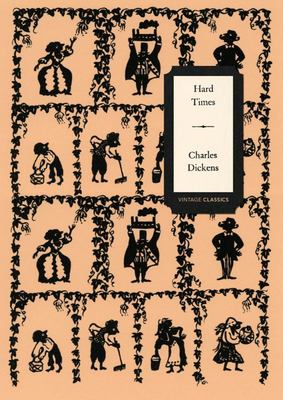 $19.99
AUD
Category: Classics | Series: Vintage Classics Dickens Series
`Facts alone are wanted in life. Plant nothing else, and root out everything else.' The children at Mr Gradgrind's school are sternly ordered to stifle their imaginations and pay attention only to cold, hard reality. They live in a smoky, troubled industrial town so entertainment is hard to come by and resentments run deep. The effects of Gradgrind's teaching on his own children, Tom and Louisa, are particularly profound and leave them ill-equipped to deal with the unpredictable desires of the human heart. Luckily for them they have a friend in Sissy Jupe, the child of a circus clown, who retains her warm-hearted, compassionate nature despite the pressures around her. Also in the Vintage Classics Dickens Series: A Christmas Carol A Tale of Two Cities David Copperfield Great Expectations Oliver Twist ...Show more