$29.99
AUD
Category: Diet & Nutrition
THE ULTIMATE GUIDE TO FASTING, WEIGHT LOSS AND LONG-TERM GOODHEALTH THE CULMINATION OF DR MOSLEY'S BESTSELLING DIETING TRILOGY FEATURES REVELATORY NEW SCIENCE WITH A HIGHER 800-CALORIE LIMIT   Six years ago, Dr Michael Mosley started a health revolution with The 5.2 Fast Diet, telling the world about th e incredible power of intermittent fasting. In this book he brings together all the latest science (including a new approach: Time Restricted Eating) to create an easy-to-follow programme. Recent studies have shown that 800 calories is the magic number when it comes to successful dieting – it's an amount high enough to be manageable but low enough to speed weight loss and trigger a range of desirable metabolic changes. Depending on your goals, you can choose how intensively you want to do the programme: how many 800-calorie days to include each week, and how to adjust these as you progress. Along with delicious, low-carb recipes and menu plans by Dr Clare Bailey, The Fast 800 offers a flexible way to help you lose weight, improve mood and reduce blood pressure, inflammation and blood sugars. Take your future health into your own hands. ...Show more
$39.99
AUD
Category: Diet & Nutrition
The CSIRO Women's Health & Nutrition Guide offers research-based advice from the CSIRO on the critical role of lifelong healthy eating as the cornerstone of overall good health for women. While body weight is one risk factor for developing chronic diseases later in life, being active, eating well, n ot smoking and avoiding or limiting alcohol are also very important factors for maximising health and avoiding disease. Here you will find advice on lifestyle practices to support good health, from puberty through to pregnancy and menopause, as well as 80 delicious recipes, all of which are:- quick and easy to prepare- suitable for the entire family- nutritionally complete. This is the essential guide to what women can do throughout their life, to make a difference to their long-term health and wellbeing.   ...Show more
$36.99
AUD
Category: Diet & Nutrition
A personal journey of weight loss with WW - the world's largest wellness community.When WW phenomenon Anna Van Dyken set out to lose half her body weight, she didn't think she could do it. Eight years and 70 kilograms later, she has stayed at her goal weight for four years and is now sharing her story - and her recipes - as a WW Ambassador.Anna's story inspires us to invest in our continued health for life. Anna shares her sustainable healthy habits for real life, as well as over 120 recipes that are:- quick to cook - uncomplicated- budget-friendly - full of flavour.WW is a global leader in weight loss and has been awarded the #1 best diet for weight loss 10 years in a row. There is no better time to discover the WW program and learn how you too can start your own journey to weight loss and wellness.'Losing 70 kilos has added years to my life. My greatest achievement has been to take control of my family's health and turn all our lives around. Walking into that very first WW workshop saved me. It's as simple as that.' - Anna ...Show more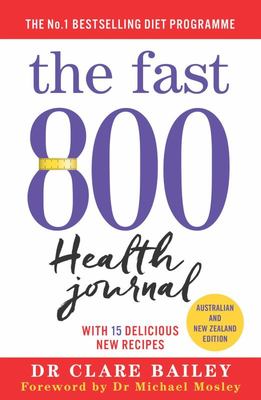 $29.99
AUD
Category: Diet & Nutrition
The essential companion book to Dr Michael Mosley's groundbreaking No.1 bestseller, The Fast 800.
$29.99
AUD
Category: Diet & Nutrition
From the author of the 1,000,000-copy bestselling Fast Diet ... Millions of us have dangerously high blood sugar - and we don't know it. There are no symptoms. We appear healthy. Yet raised blood sugar is storing up problems for the future. It furs up our arteries, piles hidden fat into our internal org ans and is a precursor not just to Type 2 diabetes but a range of diseases, including heart failure, dementia and cancer. Scientists in the UK have recently shown that rapid weight loss, when done properly, is an extremely effective way to kill dangerous fat, combat blood sugar problems, reverse Type 2 diabetes, perhaps even cure it. In this book, Dr Michael Mosley draws on the work of Professor Roy Taylor - one of the world's foremost diabetes experts - and his own experience as a one-time diabetic, to present a groundbreaking new approach to longterm health - a radical eight week diet for diabetics who want to reverse their condition and stay medication-free, as well as an easier, flexible regime for anyone just keen to keep their blood sugar levels in check. As Dr Mosley says, it is never too late to act... ...Show more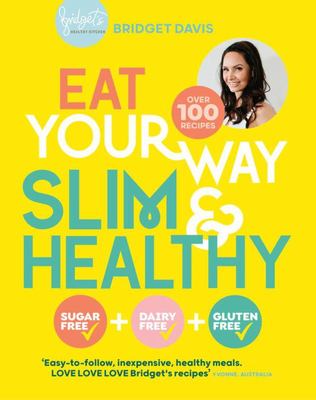 $35.00
AUD
Category: Diet & Nutrition
Say goodbye to brain fog, bloating, mood swings, tiredness and unhealthy weight with gluten-free, sugar-free, dairy-free recipes.  am reminded daily that health is wealth, so I feel like the richest person on earth. I want to help you feel this good …' - Bridget Davis, Bridget's Healthy KitchenWhen I s witched to sugar-free, gluten-free, dairy-free eating, my transformation was radical. I was in my forties, a wife and mother, and I lost 25kgs in just over 4 months with zero exercise and fell in love with life again.As a chef with over twenty years' experience, creating healthy recipes packed with deliciousness and flavour is my priority. I swap out all processed foods, dairy, sugar and gluten for fresh, healthier ingredients to create delicious recipes for every meal of the day. ...Show more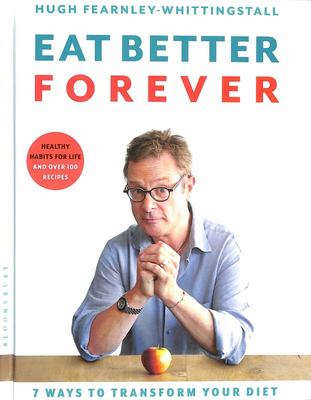 $45.00
AUD
Category: Diet & Nutrition
In Eat Better Forever, Hugh Fearnley-Whittingstall gives you all the tools to improve your eating habits, and therefore your life - permanently. And to help it all happen, he's added his 100 healthiest recipes yet.   In this ground-breaking book, instead of promising a gimmicky single-fix solution to th e challenge of healthy eating, Hugh extracts the knowledge, advice and healthy habits, from cutting edge research into the obesity crisis, to produce 7 simple strategies that will transform your diet and your health. Starting with the blissfully simple message that we all need to Go Whole, he leads us away from the industrial junk and processed foods that are doing so many of us so much harm and returns us to the real foods that nurture us and keep us well.   Everything that follows is clear, believable and achievable. From sorting the good carbs from the bad, learning not to fear fat, and looking after our gut, to renegotiating the foods we call 'drinks' and being mindful of when to eat...and when to take a pause... Hugh guides us to a better way of eating that will last us our whole lives.   It's all offered up with reassuring tips and switches that help us act on the vital knowledge he imparts. And the 100 recipes that come with it, and their endless variations, make for a lifetime of healthy eating.   ...Show more
$34.99
AUD
Category: Diet & Nutrition
The health benefits of intermittent fasting are now indisputable, and 16:8 is the easiest and most effective fasting method. Jaime Rose Chambers is a practising dietitian who sees countless patients looking for advice on how to manage their weight. She prescribes intermittent fasting as a matter of cour se, as it's by far the easiest and most effective tool for healthy weight control that she's seen. This indispensable plan has everything you need to know about intermittent fasting, and follows on from her bestselling 16:8 Intermittent Fasting ...Show more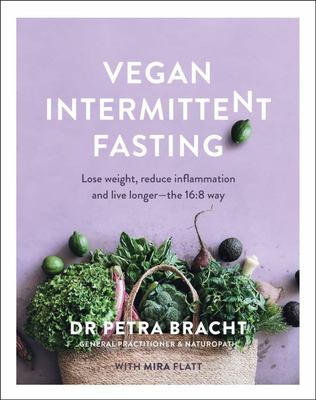 $39.99
AUD
Category: Diet & Nutrition
The definitive (and first!) vegan guide to intermittent fasting for weight loss and improved health-with over 80 plant-powered recipes to keep you fuller longer.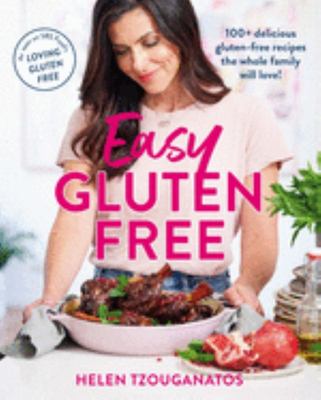 $39.99
AUD
Category: Diet & Nutrition
Discover how easy it is to cook delicious, gluten-free food for the whole family, every night of the week, with Helen Tzouganatos, host of the SBS Food series Loving Gluten Free. Easy Gluten Free makes cooking for the family simple with more than 100 delicious recipes: enjoy favourites such as pizza, p asta and breads as well as soups, salads, hearty mains and desserts you won't believe are gluten free! Inside you'll also find tips on what to keep in your pantry, on the different gluten-free flours and how to use them, as well as a guide to cooking different grains and seeds. Recipes include: Easy Bowl & Spoon Gluten-Free Loaf; Leek & Mushroom Tart in Shortcrust Pastry; Cauliflower Pizza 3 Ways; Roasted Miso Pumpkin & Rocket Salad; Greek Horiatiki Salad; Hearty Chicken Drumstick & Vegetable Soup; Smashed Pea & Corn Fritters with Lime Avocado; Slow-cooked Beef Ragu Rigatoni; Best-ever Beef Lasagne; Crispy Salt & Pepper Squid; Sticky Pork Ribs with Tamari Honey Mustard Glaze; Molten Chocolate Puddings; Raw Mango Macadamia Cheesecake and many more.   ...Show more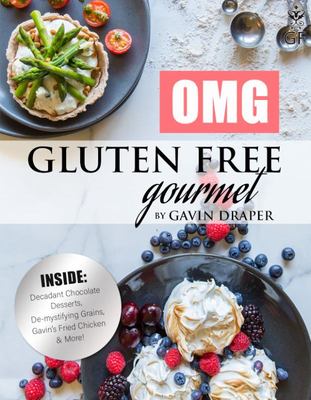 $50.00
AUD
Category: Diet & Nutrition
Omg gluten free gourmet is a book for those on the fence about eating gluten free or a plant based diet. This book enables you to make dietary choices to suit your lifestyle. Make your own healthy choices or decadent desserts that you can make plant based if you choose. Save thousands on your grocery bi ll and make your own bread, cook quick nutritious meals, have a reference of basic recipes. Avoid cross contamination from restaurants if you have allergies and take control of your food. Create your own food style by creating your own dishes based on tried and tested basic recipes. Own your own free time and just cook 1 family meal instead of 3. But above all cook have fun and enjoy your hard work...Cheers Chef Gav. ...Show more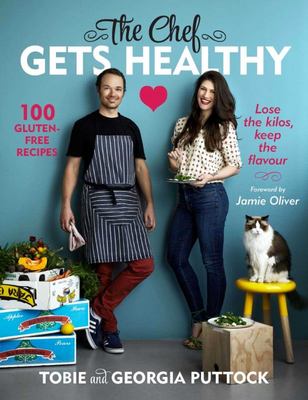 Chef Gets Healthy
by Tobie Puttock; Georgia Puttock; Jamie Oliver (Foreword by); Donna Aston (Introduction by); Sharyn Cairns (Photographer)
$39.99
AUD
Category: Diet & Nutrition
What happens when an acclaimed Australian chef is asked to ditch his favourite fat-laden ingredients, forgo many of the rich Italian dishes he has spent 20 years perfecting, and remove gluten from his recipes? Well, because it's Georgia, the love of his life who's asking, he puts his heart and soul into changing the way they eat. With advice from fitness and nutrition guru Donna Aston, Georgia helped Tobie identify the changes they needed to make and get healthy. They created 100 recipes free of gluten, refined sugar and highly processed carbs, with a healthy amount of 'good' fats, lots of fresh fruit and vegetables and, above all, masses of flavour. From breakfast to lunches, dinners and dessert, this is how they eat now. 'This book is jam-packed with really delicious, honest, healthy food. Embrace it in your weekly routine and I'm sure you'll feel the benefits - I hope you love it as much as I do.' Jamie Oliver ...Show more