$39.99
AUD
Category: Fashion
A special enlarged edition of the international bestseller Coco Chanel: The Illustrated World of a Fashion Icon celebrating 50 years since Coco's death, 100 years of Chanel No.5 and five years since the original release of this beautiful illustrated biography from globally renowned illustrator Megan Hes s.   Discover the story of Coco's amazing early life, the iconic fashion empire that she built, and the legacy that the left behind, brought to life with Megan's stylish and whimsical illustrations.   The special edition features a larger format, beautiful new cover and a ribbon. ...Show more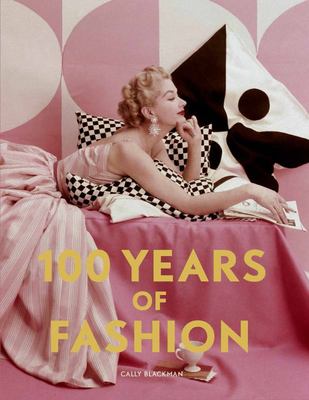 $29.99
AUD
Category: Fashion | Series: Pocket Editions Ser.
This book documents the most exciting and diverse period in fashion: from 1900 on, when women's lives and manner of dress changed dramatically. From home dressmaking to couture, from rationing to "The New Look," from the birth of the teenager to mass manufacture, this selection of over 400 photographs a nd illustrations tells the fascinating story of a fashion revolution. 100 Years of Fashion will appeal to everyone with an interest in fashion.   ...Show more
$35.99
AUD
Category: Fashion
A collection of short biographies of famous Australians illustrated with items of clothing, or costumes, by which they are identified.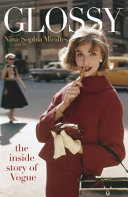 $32.99
AUD
Category: Fashion
Glossy is a story of more than a magazine. It is a story of passion and power, dizzying fortune and out-of-this-world fashion, of ingenuity and opportunism, frivolity and malice. This is the definitive story of Vogue. Vogue magazine started, like so many great things do, in the spare room of someone's house. But unlike other such makeshift projects that flare up then fizzle away, Vogue burnt itself onto our cultural consciousness. Today, 125 years later, Vogue spans 22 countries, has an international print readership upwards of 12 million and nets over 67 million monthly online users. Uncontested market leader for a century, it is one of the most recognisable brands in the world and a multi-million dollar money-making machine. It is not just a fashion magazine, it is the establishment. But what - and more importantly who - made Vogue such an enduring success? Glossy will answer this question and more by tracing the previously untold history of the magazine, from its inception as a New York gossip rag, to the sleek, corporate behemoth we know now. This will be a biography of Vogue in every sense of the word, taking the reader through three centuries, two world wars, plunging failures and blinding successes, as it charts the story of the magazine and those who ran it. ...Show more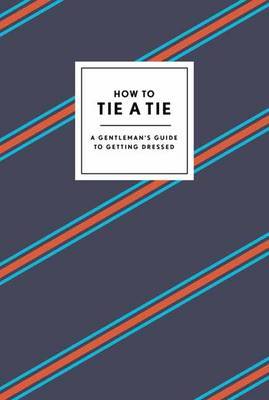 $19.99
AUD
Category: Fashion
"A well-tied tie is the first serious step in life," quipped Oscar Wilde, a fashion genius who could knot an ascot as well as he could turn a phrase. For the rest of us, there's "How to Tie a Tie." Whether you have always wanted to master a classic Windsor knot or simply need to rustle up an acceptable bow tie, this is your personal guide to dressing seriously well. Inside you'll find: * Step-by-step instructions to knot neckties for casual, office, and evening wear* Tailoring basics for sartorial excellence* Guidlines for matching cufflinks to shirts, foldng pocket squares, and other essential finishing touches ...Show more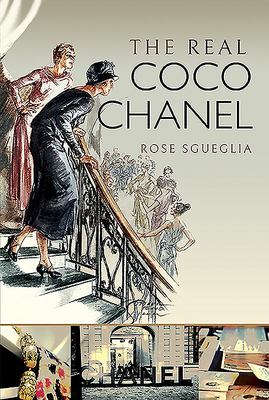 $59.99
AUD
Category: Fashion
Coco Chanel lived her own life as a romantic heroine.Fueled by 19th century literature, she built a life which was partly myth and partly factual.She was the fashion designer everyone admired. The business woman whose fortune was impossible to track. She was also a performer, lover of many high profile intellectuals and, as believed by many, a Nazi spy.Her life was, extraordinarily, affected by history (the Nazi movement and World War II), symbolism and literature.This biography explores her life from her troubled and poor past to the opening of her first hat shop, passions and secrets; the biography also draws parallelisms between myths and facts and how, and if ever, they match at all.The biography also features chapters on the Chanel Maison and the creation of her iconic trademark as well as her 'little black dress' and 'Chanel No 5'.Finally, the biography ends with a reflection on how the myth of Coco Chanel is represented today in pop culture. ...Show more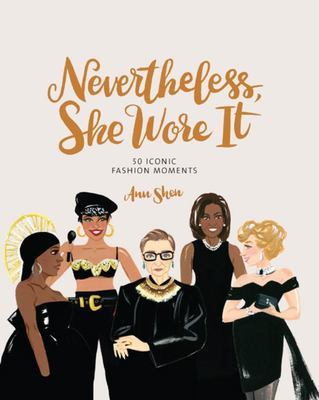 $39.99
AUD
Category: Fashion | Series: Nevertheless Ser.
From the creator of the bestselling Bad Girls Throughout History! Celebrated illustrator and author Ann Shen shares her striking study of history's most iconic styles, and the women who changed the world while wearing them. From the revolutionary bikini to the presidential pantsuit, this book explores 50 fashions through bold paintings and insightful anecdotes that empower readers to make their own fashion statements. * Demonstrates the power of fashion as a political and cultural tool for making change * Brilliantly illustrated with Ann's signature art style * Filled with radical clothing choices that defined their time Looks include the Flapper Dress, the unofficial outfit of women's independence in the 1920s; the Afro, worn as a symbol of black beauty, power, and pride; the Cone Bra, donned by Madonna in her 1989 power anthem "Express Yourself"; and the Dissent Collar, Ruth Bader Ginsburg's famous signifier for when she disagrees with the majority. With stunning and vibrant illustrations, this is a treasure for anyone who wants to defy style norms and rewrite the rules. * An insightful look at the intersection of fashion statements and historical female power * Perfect for fans of Ann Shen, as well as anyone who loves fashion, feminism, and political consciousness * You'll love this book if you love books like Women In Science: 50 Fearless Pioneers Who Changed The World by Rachel Ignotofsky; Strong Is the New Pretty: A Celebration Of Girls Being Themselves by Kate T. Parker; and Women Who Dared: 52 Stories Of Fearless Daredevils, Adventurers, And Rebels by Linda Skeers. ...Show more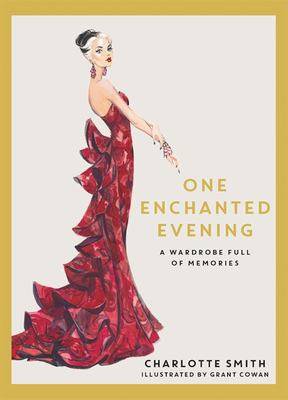 $35.00
AUD
Category: Fashion
Every woman has a dress that reminds her of one unforgettable evening ... Charlotte Smith owns literally thousands. Having lived life to the full in London, Paris and New York, when she settled in Australia she inherited a vintage clothing collection of more than 3000 pieces from her beloved Quaker godm other, Doris Darnell. Most precious of all was Doris' book of stories, a detailed record of the tales behind these masterpieces. Charlotte's inheritance was not just a collection of beautiful things, but a glimpse into the lives of the women who wore them. In One Enchanted Evening Charlotte and illustrator Grant Cowan share some of the most spectacular evening dresses and their stories from The Darnell Collection, which now contains more than 9000 unique pieces from around the world. From Pucci to Prada, Valentino to Vivienne Westwood, step inside the magical wardrobe every woman would love to own ... ...Show more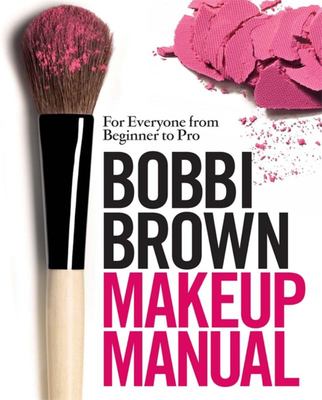 $56.00
AUD
Category: Fashion
This is the book that makeup fans have been waiting for - Bobbi Brown's twenty-five-plus years of makeup styling experience distilled into one complete, gorgeous book. Bobbi looks at everything from skincare basics to every aspect of facial makeup - from how to find the right colour and type of foundati on for any skin tone to how to apply every detail of eye makeup (brows, eyeliner, eye shadow and eyelashes) no matter the eye colour and shape. Of course there are never-before-seen tips on blush, bronzer, lip liners, lipstick and more. And Bobbi looks beyond the face with informative chapters on head-to-toe beauty and the science of skin. ...Show more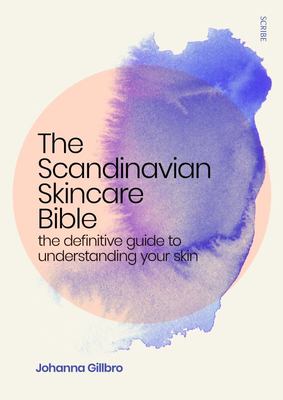 $35.00
AUD
Category: Fashion
The Swedish bestseller that will revolutionize the way you treat your skin. Beautiful, healthy skin is a holy grail for teens with acne and adults with wrinkles alike, and multi-step beauty routines are all the rage. But we know surprisingly little about our largest organ. Think drinking water will repl enish your skin? Think again. More products, better skin? Nope. And an expensive product doesn't guarantee reliable results. You don't need to cleanse your skin in the morning; in fact, too much cleansing can be damaging. Toner is redundant, natural products are not always best, and bacteria are not the enemy--and that's just the beginning! Learn how to read the labels on products, know exactly what it is you're putting on your skin, and make better decisions about how you care for it. Using cutting-edge research about the microbiome, as well as the relationship between gut health and skin,The Scandinavian Skincare Bible challenges how we look at beauty today. By revealing the science and exposing commercial tricks, Dr Gillbro empowers us to lay the foundation for healthy, beautiful skin. ...Show more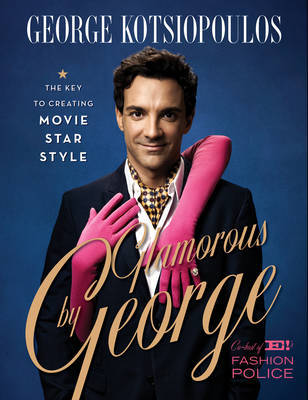 $24.95
AUD
Category: Fashion
The world needs more movie stars, not just the kind on screen and at premieres, but on a practical, everyday level. Just think how much more beautiful and pleasant your office, favorite bar, or local Starbucks would be if people ditched the frumpy clothes and grumpy attitude and instead opted for elegan t ensembles and charming manners on any given Thursday? This is not some pipe dream -- with the advent of inexpensive but beautifully designed clothing available nationwide, elegance is within everyone's reach. And Glamorous by George will show you the way. Glamorous by George offers simple, easy-to-achieve tips and advice for looking like a movie star. By breaking down the ideas behind what makes someone shine brighter than their everyday self, Glamorous by George rolls out the red carpet right to the reader's front door. It's a modern guide to help people find their inner movie star by discovering their ideal style and putting it forward in a very tasteful, very glamorous manner - and on a reasonable budget. Through practical advice and blunt observations, this no-nonsense guide to getting movie-star glam is easy and accessible for people of all ages and income levels. George addresses clothing, accessories, and fashion, as well as the best pieces for different body types and skin colour. And because movie star style also extends to surroundings, Glamorous by George will guide readers to luxurious, budget friendly ideas for easy entertaining as well as creating a glamorous space inside their home or office. ...Show more