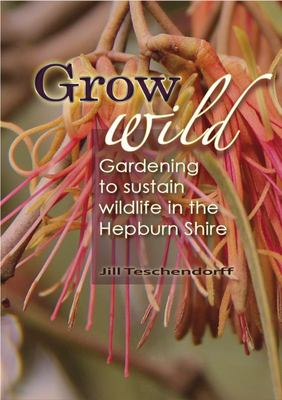 $15.00
AUD
Category: Gardening
With rolling forested hills, the Hepburn Shire is one of the most beautiful regions in Victoria and the bushland supports a wide range of Australian birds and animals. However, with increasing urbanisation of the region and the threat of climate change, the local flora and fauna are under threat. But by understanding the importance of bushland, residents and property owners can play a major role in protecting wildlife and preserving the natural beauty of the area. This book explains the importance of habitat to the survival of indigenous birds and animals, and offers advice on how to link your property to the wider natural environment. Section 1 offers advice on how to create habitat and provides information on the local wildlife that may visit the garden. Sections 2 and 3 offer advice on how to grow indigenous species successfully and a detailed list of indigenous plants. Section 4 lists useful resources, including nurseries, relevant organisations and websites, and a comprehensive list of references and further reading. With beautiful photos throughout, this is a must for those interested in creating habitat and preserving what is so special about this region. ...Show more
$34.99
AUD
Category: Gardening
Fleur McHarg is a florist in the true, traditional sense of the word. Guided by the eternal wisdom of Constance Spry, the trailblazing early-20th-century British florist, Fleur believes in letting flowers be the stars of the show by working with the natural shape of a flower or branch. When it comes to beauty, you can't beat nature - but you can learn how to showcase it for startling impact.Fleur has cultivated a lifelong obsession with colour, beauty and flowers. Here, she shares her astute flower philosophy, including:- Over 30 of her favourite flowers and how to use them- Why some combinations work and others don't- How to select a base and blend colours for a flower arrangementThe Flower Expert is a stunning celebration of Fleur's artistry and her ability to fuse modern and classic to create a style that suits each occasion. ...Show more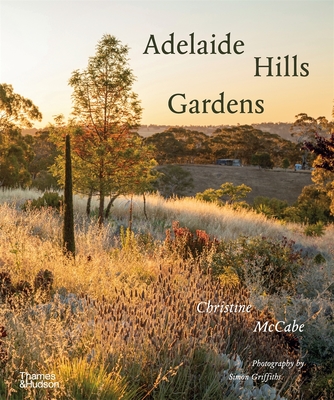 $80.00
AUD
Category: Gardening
The Adelaide Hills charts the evolution of gardening in Australia. And though anchored deeply in history, many of its gardens have their sights set firmly on the future. Old oak, elm and ash trees, planted long ago after memories of English gardens, live alongside stringybark eucalypts and native bush gullies, fruit-bearing orchards and wineries. All have thrived on the region's good rainfall, cool climate and natural springs.Over time, the Hills has weathered storms, droughts and fires. In response to these changing conditions, gardens, too, have changed. Heavily forested slopes have, in many cases, given way to veggie patches, free-ranging chickens and sheep, while Victorian rose and rhododendron hordes have made room for climate-compatible native flora.Encompassing twenty gardens, taking in grand Victorian estates and repurposed municipal water tanks alike, with evocative stories by Christine McCabe and sublime photography by Simon Griffiths, this book is a testament to the power of gardens to adapt, delight and restore.   ...Show more
$39.99
AUD
Category: Gardening | Series: Floret Ser.
Grow and arrange breathtaking dahlias to enhance every occasion. In this luxe compendium, world-renowned flower farmer and floral designer Erin Benzakein reveals all the secrets to cultivating gorgeous dahlias. These coveted floral treasures come in a dazzling range of colours, sizes, and forms, with en ough variety for virtually every garden space and personal preference, making them one of the most beloved flowers for arrangements. In these pages, readers will discover expert advice for planting, harvesting, and arranging garden-fresh dahlias, including a simple-to-follow overview of the dahlia classification system, an A-Z guide with photos and descriptions of more than 350 varieties, and step-by-step how-tos for designing show-stopping dahlia bouquets that elevate any occasion. Full of expert wisdom and overflowing with hundreds of lush photographs, Discovering Dahlias is an essential resource for gardeners and a must-have for anyone who loves flowers. ...Show more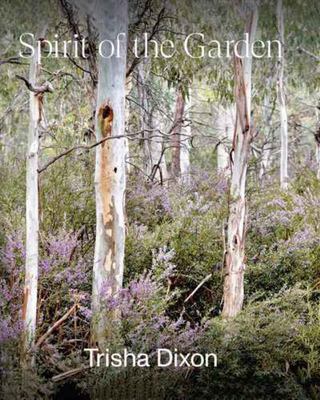 $65.00
AUD
Category: Gardening
Gardens can be formal or wild, serene or ostentatious, native or exotic, colourful or monochrome —according to Trisha Dixon, if we like a person, we will probably like their garden In a series of written reflections, interwoven with her evocative, painterly photographs, Trisha explores the relationship that exists between ourselves, our gardens and the natural landscape. Beyond the design and the plants, there is the feel of the garden, which captures the heart from the moment you enter a landscape and stays with you long after you have left. In a chapter on Gardens of the Mind, Trisha explores how artists, thinkers and writers have acknowledged and found value in the spirit of gardens and landscapes. Socrates found truth and beauty beyond Athens' city walls in a sacred grove. Closer to home, Jorn Utzon, designer of Sydney's Opera House sought inspiration and solace in a sandstone beach cave and Arthur Boyd experienced the Shoalhaven as a Wagnerian opera or a Mozart symphony. In Our Ancient Land, Trisha writes about landscapes full of stories, songlines and tracks. She welcomes the shift away from an Anglocentric approach to landscape design to one that shows an intimate engagement with the spirit of place, an acknowledgement of the Aboriginal history and mythology embedded in the land. This is not just to be found in the ancient heart of the country. In Melbourne's Royal Park, for example, bounded by noisy traffic and high-rise buildings, landscape designer Gordon Ford has created a bush pool that you'd feel fortunate to find in the interior of the Kimberley.Her message is the need to understand and respect the environment in our garden making. By approaching nature with humility, rather than a desire to control it, we can make our gardens places of beauty and peace, which nurture body and soul. She explains different approaches to garden design, exploring the teachings of landscape architects and designers of renown. And she frames this in the context of a harsh and changing climate that we need to embrace. Full-colour photographs show the golden glow of seed heads, a Eucalypt reflected in a still pool, magnificent angophoras and mossy outcrops in an escarpment garden on Sydney's Northern Beaches. Here is Annie Snodgrass' Jilba garden in Young, bursting with a Mediterranean palette of greens, purples and white. Here is Philip Cox's South Coast retreat, showing a total harmony of landscape and understated, rustic architecture. ...Show more
$54.99
AUD
$59.99
(8% off)
Category: Gardening
Paul Bangay's celebrated Victorian property, Stonefields, has now been under his expert care for 15 years. Today, his vision is complete and the garden is mature and more beautiful than ever. In this new book, Paul takes the reader through the changing seasons to highlight different aspects of the garde n and the trusted design and planting principles he has applied at Stonefields. From the vibrant autumn colours in the woodland, to the jubilant flowering of the crab apple trees in October and the harvesting of vegetables in the summer, this is a delightful and exquisitely photographed journey through the garden that tells the story of its evolution since The Garden at Stonefields was published in 2013. Sharing practical advice, too, Paul explains the gardener's essential quarterly tasks as well as his favourite and recommended plants for each season. But this is also a beautiful book of reflection on a much-loved garden to which a gardener has dedicated many years of time and care. Looking back on all he has achieved in this treasured space, Paul muses on creativity, achievements and disappointments, the human connection to the changing Australian landscape and the inevitabilities of change and the passage of time. More than just an intimate tour around Stonefields today, this book is an invitation to reflect on the meaning and rich rewards of gardening itself.   ...Show more
$49.99
AUD
Category: Gardening
Native Trees and Shrubs of South-Eastern Australia embraces an area that stretches from the Flinders and Mt Lofty Ranges in South Australia, across Victoria and southern New South Wales to the NSW South Coast. It records the land and its vegetation in a scientifically accurate, but accessible, style. Vi rtually all species of native trees and larger shrubs in this area are described, and their occurrences are related to the features of their environments-events of the past, geology, landforms, soil, and climatic conditions. In a systematic sequence, every species is illustrated and accompanied by a distribution map. Descriptive information is concise, and carefully researched. There are more than 300 colour plates, and over 160 photographs. The brief descriptions of places of special interest, as well as the eight regional 'guide-lists' that cover the coast, hills and ranges, high-mountain country, and various inland areas, assist anyone exploring such regions to identify the trees and shrubs. ...Show more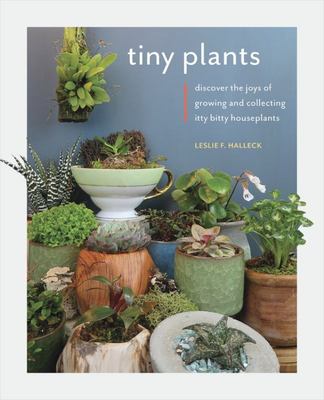 $35.00
AUD
Category: Gardening
Tiny Plants explores the world of miniature houseplants and profiles dozens of itty bitty foliage and flowering plants to grow on your windowsill or inside a terrarium. Longing to nurture your houseplant addiction without cramping your space or style? If you cant squeeze another giant leafy friend onto your plant shelf, author Leslie Halleck is here to inform you that tiny is the new BIG! In Tiny Plants, you'll discover a fascinating array of perfectly petite houseplants you can collect and grow-in a minimal amount of space. Yes, tiny plants are the ideal solution for plant keepers who don't have much space, but even if you've got all the room in the world, their adorableness is reason alone to grow these mini wonders. These are the eternal puppies, kittens, and babies of the plant world-they never grow out of their cuteness because their genetics keep them itty bitty for their entire lives. Beyond a few small succulents, most houseplant parents aren't aware of the extensive array of tiny plants they can collect and display on windowsills, on tables and desks, and in terrariums. Prepare for cuteness overload with: • Profiles of dozens of miniature houseplants, including aquatic, carnivorous, flowering, succulent, and tropical varieties • Detailed growing information and tips for success • A fascinating look at the botany of miniature houseplant varieties • Advice on how to stylishly display your tiny plant collection • How-to lessons on the basics of propagating mini houseplants to share with friends • Details on the best tiny houseplants for terrarium growing From the sweet blooms of micro orchids and the soft, smooth texture of lithops, to the frog foot-shaped foliage of the creeping oak fig and the tiny orbs of the string-of-pearls, you'll fall in love with these little curiosities before you can say #plantnerd. ...Show more
$19.99
AUD
Category: Gardening
Popular columinist, broadcaster and landscape gardener Sabrina Hahn has written a pocket-sized guide jam-packed with handy hints about gardening. Drawing on years of experience, Sabrina has tips on how to care for our most popular plants while avoiding common pitfalls.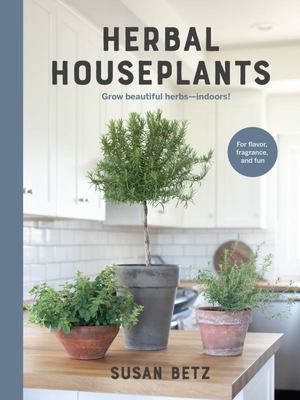 $35.00
AUD
Category: Gardening
Discover the joys of growing herbs indoors as houseplants and meet the best varieties for cooking, crafting, and all-around enjoyment. Hey, houseplant lovers: Are you ready to up your growing game? Whether your green thumb is weathered and worn or shiny and new, get ready to branch out and step into the world of growing your own herbs-indoors! There's no better place to start this adventure than with Herbal Houseplants. Inside the beautifully illustrated pages, author and expert herbalist Susan Betz lets you in on a little secret: Herbs make great houseplants. And, you don't need fancy grow lights, expensive potting soil, or high-end equipment to grow them. All you need is a sunny windowsill and the right plant. Learn which herbs perform best as houseplants, how to care for them, and even how to harvest and use your homegrown herbs for culinary creations, household cleaning products, herbal teas, handmade crafts, and more. In Herbal Houseplants you'll learn: • The basics of caring for herbs indoors • How to keep indoor herbs productive and pest free • Tips for choosing the best herbs for indoor growing • Essential advice for watering, fertilizing, and harvesting • Dozens of recipes and DIY projects for enjoying your herbal harvest • How to grow exotic herbs, like patchouli, tulsi, and Corsican mint From parsley and thyme to sage and lemongrass-and many herbs in between-tending and enjoying herbal houseplants pays big rewards for little effort. ...Show more
$35.00
AUD
Category: Gardening
Sir Joseph Banks (1743-1820)--the unofficial first director of the Royal Botanic Gardens, Kew--was a peerless scientific adventurer and pioneer. Not only did he reveal the floral wonders of the South Pacific, New Zealand, and Australia to European eyes, but he set Kew Gardens on its path to becoming the world's foremost botanic garden, bringing in a wealth of rare and useful plants with far-reaching impact. He helped to raise botanical science to new heights and brought many new beautiful plants to Britain, which we now take for granted in our gardens. Quite simply, no one before or after Banks has had such influence in the sphere of botany. ​ The Botanical Adventures of Joseph Banks is an unprecedented look at Banks's botanical life, providing a breezy and entertaining history of his invaluable contributions by highlighting a selection of the intriguing objects, books, and plants from the collections at Kew Gardens--the place he held dear all his life. Banks had a hand in some of Britain's most well-known historical expeditions, including James Cook's Endeavour voyages in the Pacific and William Bligh's Bounty, and the book lavishly showcases his nautical adventures as well as his dedication to botany with art, photos, and engravings from Kew's collections. Published to coincide with the bicentennial anniversary of his death, The Botanical Adventures of Joseph Banks is a colorful introduction to a one-of-a-kind figure in British history. ...Show more