$35.00
AUD
Category: Health
NEW COMPANION RECIPE BOOK TO THE INTERNATIONAL NUMBER ONE BESTSELLERS FAST 800 AND FAST 800 RECIPE BOOK Following their bestselling Fast 800 Recipe Book, Dr Clare Bailey and Justine Pattison return with a fabulous new cookbook, featuring super-simple recipes to enable you to eat well with minimum prep time on your fasting days. All of the dishes in this book are based on the Mediterranean style of eating now proven to revolutionise your health, and many can be thrown together from freezer or store-cupboard staples. There are numerous vegetarian options, plus simple ways to expand meals for non-fast days or when you are eating with friends or family. With everything from salads and wraps to winter stews and curries, Fast 800 Easy will help you rustle up delicious, nutritious meals in minutes – food that tastes so good you won't feel the low calorie count. 'The Fast 800 approach represents a new and highly effective way to help people lose weight and keep it off, fast and safely. I hope you enjoy these recipes as much as we do.' Dr Michael Mosley ...Show more
$22.99
AUD
Category: Health
The classic guide for panic attack sufferers - now fully revised and updated. Panic attacks - approximately 5% of the population will experience them at some time or another. The dread of having an attack - they seemingly come out of nowhere - transforms the ordinary world of everyday life into a nightm are of anxiety and suffering. Bestselling author Bev Aisbett, a survivor of Panic Syndrome herself, has three basic messages: You can beat this You are not alone You will recover Originally published in 1993, this calm, common sense guide has helped many thousands of panic attack sufferers to overcome their fears. Bev Aisbett explains how panic disorders develop and how to recognise the symptoms, and covers topics such as changing negative thought patterns, seeking professional help and, ultimately, the skills for recovery. This fully revised and updated edition of LIVING WITH IT provides much-needed reassurance and support, showing the way out of the maze of panic with humour and the insight of first-hand experience. ...Show more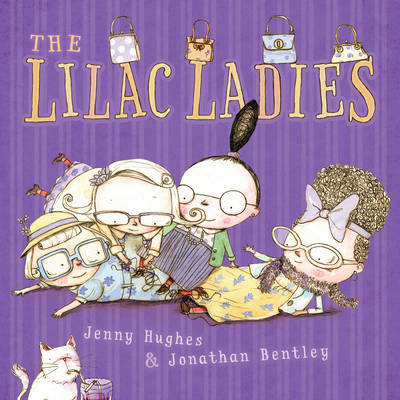 $14.99
AUD
Category: Health
This is a moving story of the bind and joys of friendship. Charming illustrations and a playful text, tackle a difficult subject with care and compassion. It includes illustrations from Jonathan Bentley, illustrator of A Hare, A Hound and Shy Mousey Brown and Pink! The Iilac ladies - Nelly, Ida, Rose an d Maisie are as close as the 'prickles on a porcupine' and enjoy their golden years together. Nelly is their rock and pinnacle to much of their fun. However, the ladies must learn to love life without her. Jonathan Bentley's (A Hare, A Hound and Shy Mousey Brown, Pink!) charming illustrations capture the joys of friendship and Jenny Hughes' text lightens the mood of this difficult subject. ...Show more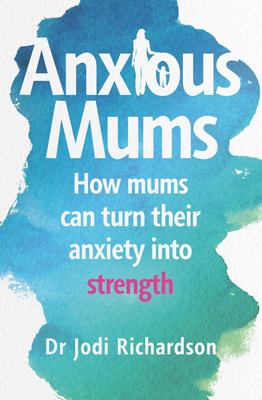 $34.99
AUD
Category: Health
The challenge of anxiety never tests you more than when you become a mother. From conceiving, to pregnancy, to birth, and forever more, there are infinite reasons for your anxiety to be heightened. The impact on mothers isn't just the anxiety itself, it's the stop sign it seems to put up in front of you at almost every turn. Anxiety can stand in the way of living a rich, full and wonderful life, and from fulfilling your potential personally, professionally and as a mother. But this doesn't have to be your reality. Dr Jodi Richardson, co-author of the bestselling Anxious Kids, knows this because she lives with anxiety and is a wellbeing expert. Now, she wants to educate and inspire mothers to- recognise and understand your anxiety build the skills and a lifestyle to manage and minimise your symptoms develop thinking skills to manage unhelpful and worrying thoughts cultivate confidence to embrace change and uncertainty strengthen your ability and willingness to tolerate discomfort know and act by your values enrich relationships with your partner, friends and children understand emotional labour and manage your 'mental load' strive to fulfil personal and professional goals and ambitions raise emotionally intelligent children with skills for flourishing mental health Grounded in positive psychology, and Acceptance and Commitment Therapy, Anxious Mums cuts through the science, giving mums the knowledge, tools, support and confidence to make a positive difference not just to their own mental health but to that of their whole family. ...Show more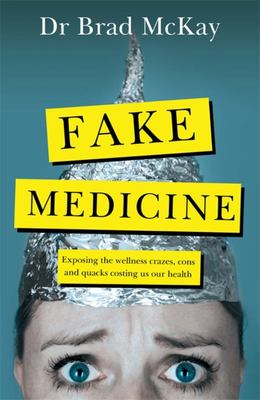 $32.99
AUD
Category: Health
We all want to be healthy, live longer and avoid cancer, but too many of us are being scammed by sciencey-sounding crooks and nonsense marketing. Dr Brad McKay, GP and experienced Australian science communicator, has watched how misinformation and 'alternative facts' have come to permeate every facet of our lives, causing many of us to turn away from academic expertise and instead look to social media influencers and dodgy websites to guide our health choices. Fake Medicine looks at the danger of Wellness Warriors, conspiracy theories and vaccine deniers, supplements and fad diets, alternative practitioners and the power of positive thinking, and interrogates the marketing that leads consumers toward dubious products and practices. In the wash of celebrity influencers and miracle cures, this is the essential book to debunk the faux-science and scam marketing of the modern health landscape.   ...Show more
$32.99
AUD
Category: Health
We're more connected, yet lonelier than ever - practical ways to combat the alarming rise of loneliness by bestselling author and social researcher, Maggie Hamilton. Practical solutions to combat social isolation in our families and communities.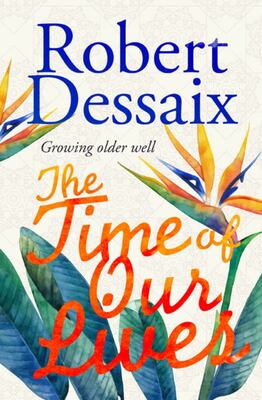 $26.99
AUD
Category: Health
At the height of his powers in this remarkable (and often witty) book, Robert Dessaix addresses these increasingly urgent questions in inimitable prose and comes up with some surprising answers. From Java to Hobart via Berlin, Dessaix invites us to eavesdrop on his intimate, no-nonsense conversations ab out ageing with friends and chance acquaintances. Reflecting on time, religion, painting, dancing and even grandchildren, Dessaix takes us on an enlivening journey across the landscape of growing older. Riffing on writers and thinkers from Plato to Eva Hoffman, he homes in on the crucial importance of a rich inner life. The Time of Our Lives is a wise and timely exploration of not just the challenges but also the many possibilities of old age. ...Show more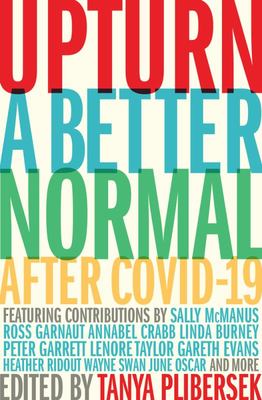 $32.99
AUD
Category: Health
If you had asked most people a year ago, they would have told you there was no way that school children could shift overnight to online learning; that it was impossible for banks to offer mortgage holidays; impossible to double unemployment benefits; impossible to house rough sleepers or put a hold on e victions; impossible to offer wages subsidies and definitely impossible to get Australians to stay home from the beach and the pub.COVID-19 has resulted in changes none of us could have imagined, but what happens next? In this book, edited by Labor luminary Tanya Plibersek, a who's who of economic and social policy experts explore ways in which we can rebuild our society and economy in a strong, fair and environmentally sustainable way. The stellar line-up of contributors includes Ross Garnaut on investing in renewables for cheap energy, Sally McManus on industrial relations, Annabel Crabb on gender roles during the COVID crisis, Jenny Macklin on the new social security net, Tim Soutphommasane on race, June Oscar on keeping COVID-19 out of Indigenous communities and Peter Garrett on the environment. ...Show more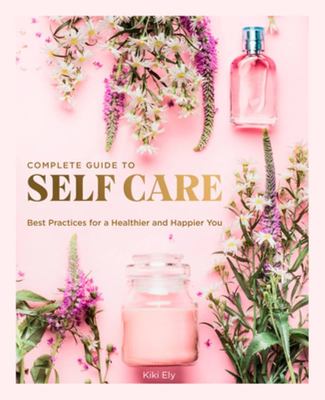 $24.99
AUD
Category: Health | Series: Everyday Wellbeing Ser.
Self-care is far from selfish. Learn lots of new mantras, tips, tricks, and crafts to help balance out all the moving parts in your life with The Complete Guide to Self-Care.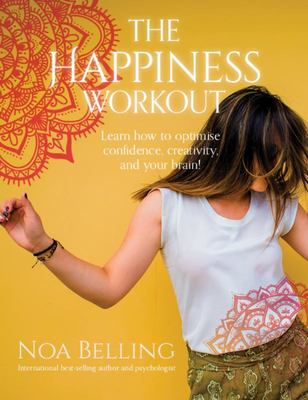 $50.00
AUD
Category: Health
What if you could practice, and access, happiness at any time? When were you last truly happy? How did 'happy' feel? Some people find that being happy is a natural state of being, but for others it's a constant struggle to find contentment with all of life's stresses and upheavals. Bestselling author and psychologist Noa Belling has designed a variety of 'happiness workouts' to help you do just that. Based on scientific studies of biochemistry and neuroscience, this book teaches you how to cultivate happiness by honing certain physical skills such as strength, flexibility, fluidity, grounding and warm-heartedness. Deeply rooted within your body, these skills foster resilience, confidence and creativity to help you meet life's challenges skillfully. A happiness workout is made up of everyday quick practices, complemented by physical exercise programs that are designed to be accessible no matter your age or level of fitness. Try it out and feel how it optimises your brain function and reliably turns things around! ...Show more
$32.99
AUD
Category: Health
What if you could turn anxiety into your superpower? A groundbreaking approach that has helped thousands by founder of the Sydney Anxiety Clinic.