$29.99
AUD
Category: Humour
2020 sucked. It's been a year of bushfires, floods, a recession, a global pandemic and Kanye West's presidential campaign. But it was also the year we all watched Hamilton, baked sourdough, had dinner parties on Zoom and drank constantly - okay, so maybe that wasn't such a great thing either.Amid the no n-stop trauma, however, it's been a year of togetherness and community spirit - though mostly trauma. But as we limp towards 2021, it's time to look back at it all, and laugh. Because at least we all suffered through this year together. Not literally together - that was generally illegal. But we were side by side in our bubbles, all going through the same thing.The 2020 Dictionary is an invaluable record of all we learned in the year the world turned to sh*t, helpfully collected in alphabetical order, with jokes where appropriate, as well as in some places where they probably aren't.What They Said About This Book*The 2020 Dictionary will just disappear in the spring.Donald TrumpI take full responsibility for blaming the health minister for this book.Daniel AndrewsStay six feet away from the book at all times.Dr Anthony FauciThis tome feels rather sesquipedalian.Boris JohnsonThis book is not allowed into Queensland unless it's playing footy.Annastacia PalaszczukI've asked Angus Taylor to investigate burning this book as an energy source.Scott Morrison*These quotes are as real as hydroxychloroquine is effective against Covid ...Show more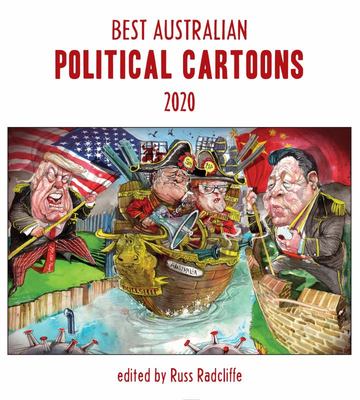 $32.99
AUD
Category: Humour | Series: Best Australian Political Cartoons Ser.
Welcome to 2020. Brexit, Trump, leadership challenges- those were the days. The Morrison government, after delivering its promised tax cuts, had only one thing on its policy mind- protecting its presumptive budget surplus. Sure, avoiding questions about such trifles as sports rorts, robodebt cock-ups, a nd water scams required an inordinate amount of energy. But, all in all, it must have seemed like a good time to take a holiday. Anyway, other people were on the fire hoses - terrified, exhausted, selfless - as south-east Australia gave us a glimpse of the looming slow-motion catastrophe of a rapidly heating world. Meanwhile, in a wet market in Wuhan, events were unfolding that would shake all our societies to the core and change our world forever. The mantle and burden of heroism was about to be passed to a new cast of ordinary people on a very different front line. Is this a time for joking? Too soon? Maybe we need the penetrating satirical intelligence and the dark, challenging humour of our political cartoonists more than ever. Featuring Dean Alston, Peter Broelman, Pat Campbell, Andrew Dyson, John Farmer, First Dog on the Moon, Matt Golding, Fiona Katauskas, Mark Knight, Jon Kudelka, Alan Moir, David Pope, David Rowe, Andrew Weldon, Cathy Wilcox, and many more ...   ...Show more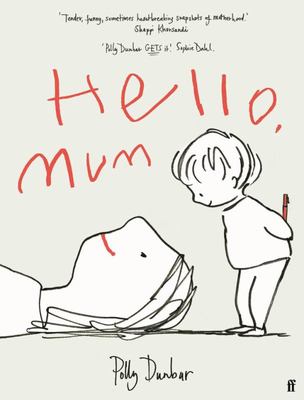 $24.99
AUD
Category: Humour
Fantastically funny, wise and charming motherhood sketches from award-winning illustrator Polly Dunbar. 'Tender, funny, sometimes heartbreaking snapshots of motherhood.' - Shappi Khorsandi'Go away, I'm busy writing about the beauty of motherhood.'Polly Dunbar is an award-winning illustrator who usually draws for children rather than adults, but when she had her own sons, she started recording the beautiful and maddening moments of parenthood with a doodle. Hello, Mum is her visual diary of the magical highs and absurd lows that many parents will recognise - from the shock and awe of the baby days to the delight (and terror) of the toddler years and the mayhem of sibling rivalry. Dunbar's fantastically funny, wise and enchanting drawings capture this precious and fleeting time with heart-touching perfection.  ...Show more
$22.99
AUD
Category: Humour
All aboard the Scomo Express as our hero pulls back the lid on the life and times of one of history's great leaders and humbly serves up -a steaming meat pie of everyman wisdom for the hungering masses. These are the unofficial chronicles of Scotty's first 18 months in his new role as head honcho of the largest marketing firm in the country - the Australian Federal Government - as it unfolded, completely devoid of any self-aggrandisement, double-speak, sleight-of-hand or other dirty shenanigans played by the Opposition. Thrill as the man who put the Scotty into Marketing tells how he honed his Sharkies lovin', beer drinkin', God fearin', cap wearin', Daggy Dad alter ego and used it to such miraculous effect. Marvel at how he developed such classic slogans as 'The Bill Australia can't afford', 'I'm listening. I'm hearing. I'm doing', and the immortal 'If you have a go, you'll get a go'. Like an egg to the back of your head, you will be blindsided by the rush of adrenaline as the Boy from Bronte waltzes from the boardroom to the world stage, becoming besties with The Donald, all while keeping the Lucky Country lucky, the Newspolls honest and the Prince of Darkness from reanimating himself in the form of backstabbing Coalition aspirants. From the inner-workings of BORDERFORCE!., to what really happened at the Engadine Maccas, this candid, compelling and completely unofficial diary is your backdoor access to the halls of power. With all that sweat, blood and cheers, who wouldn't deserve a tropical holiday? ...Show more
$32.99
AUD
Category: Humour
From the heart of the Western Queensland Channel Country, Australia's oldest and favourite newspaper details our country's very rocky start to a new decade that was supposed to be one of great optimism and innovation. 2020 was meant to be our year of healing. A time to tend to the wounds of a country t orn asunder by a decade of divisive political and media debates. A lack of confidence in the international sporting arena. A 24-hour news cycle that has destroyed the pub test.We thought all of the uncertainty was behind us. The federal election delivered us Scotty from Marketing. The Quiet Australian spoke up. Gay marriage? Yep. Climate change? Let's wait and see what happens. Smudge and Warner had served their time and, together as a nation, it was time to rebuild.But fate had other plans, starting with the worst bushfires in human memory. While large swathes of the country burned, our politicians were either on holidays or giving their mates grants to build indoor pools in blue-ribbon seats. Surely, it couldn't get worse. 'ken oath it could. Mother nature arrived as COVID-19, and told us all to go to our rooms.   ...Show more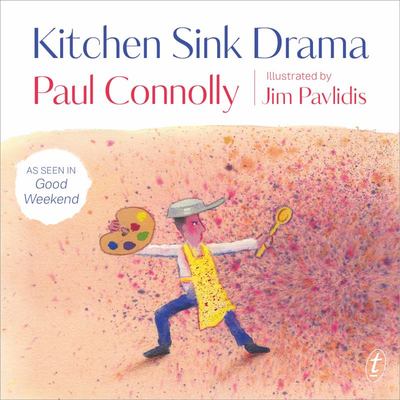 $24.99
AUD
Category: Humour
As seen in Good Weekend: one hundred of Paul Connolly's beloved one-hundred-word vignettes along with Jim Pavlidis's whimsical illustrations. From tempestuous family roasts to the first blooms of young love, from relationship missteps to moments of familial joy, Kitchen Sink Dramareflects domestic life in all its messy, delightful and humorous glory. With characters depicted in nuanced fullness, these poignant, pithy stories capture the truth at the heart of so many of our experiences--each one a glimpse of a whole world. Kitchen Sink Dramais a collection of some of the finest writing on the human condition. Paul Connollyis a journalist, writer and university tutor. His work has appeared in the Monthly, the Guardian, the Age, the Sydney Morning Herald, the Sun-Herald, and Qantasmagazine among many other publications. His books include The World's Weirdest Sportsand The Mighty Bras, and he edited the anthology Father Figures. Paul lives in Melbourne with his family. Jim Pavlidisis a painter and illustrator. His work is held in several public collections including the Australian National Gallery, State Libraries of Victoria and New South Wales, Geelong Gallery, Mornington Peninsula Regional Gallery, and Victoria and Albert Museum, London. In 2015 his portrait of Ross Hannaford won the Rick Amor Print Prize and he won Melbourne Press Club Quill awards for best artwork in 2015 and best cartoon in 2019. Jim has been an artist with the Agefor thirty years. 'I hate those Kitchen Sink Dramas. They're so clever and funny and succinct, it kills me that I can't come up with anything that good.' Danny Katz 'Kitchen Sink Dramais my ideal book. With a wonderful economy of language it perfectly captures our funny ways. The stories are so droll and the lovely pictures so wise.' Jane Turner 'Somehow, Paul Connolly manages to convey in 100 magic words what takes the rest of us thousands.' Benjamin Law     ...Show more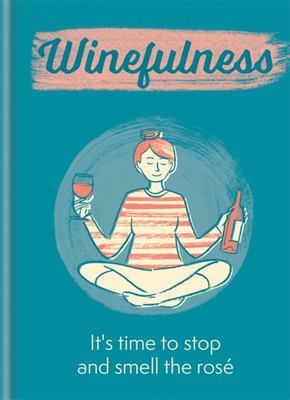 $12.99
AUD
Category: Humour
Winefulness is the new mindfulness. Cancel the hot yoga and pick up a cool Pinot Grigio - sometimes all you need is a nice glass of wine. Through the good times and the bad, it's always there to pick you up and it's always got your back. So enjoy this collection of wine wisdom for the soul, and learn t o view the world through ros -tinted glasses. As the old saying goes, where there's a wine there's a way. Includes inspiration such as: - It isn't wise to keep things bottled up - Everything happens for a raisin - No Champagne, no gain- Life is a Cabernet- Sip happens when you make pour decisions ...Show more
$29.99
AUD
Category: Humour
It's been a tough few years. We've had three prime ministers in four years, a scandalous ball-tampering scandal, our own #Metoo moments (Defamation laws apply*) - the Murray-Darling fish kills and, worst of all, the cancellation of both the NRL and AFL footy shows.In this penetrating and incisive book, The Betoota Advocate's editors Clancy Overell and Errol Parker take us on the nation's journey through chaos and confusion, to the start of a new era.Finally, we as a nation have been gifted the rare opportunity to choose who leads our country for an entire federal term. Our cricketers now use talent and skill to win matches. The culture wars are over, and common sense prevails.With a sensible Liberal government, a charismatic PM and a united, strong and experienced cabinet of some of our nation's greatest minds in place, we are well on the road to economic stability and environmental renewal.Join Australia's most trusted newspaper from the remote but vibrant town of Betoota, as we detail the last four years in news. How bad things got, and how lucky we, as a nation, have been to survive it all.How Good's Australia.     ...Show more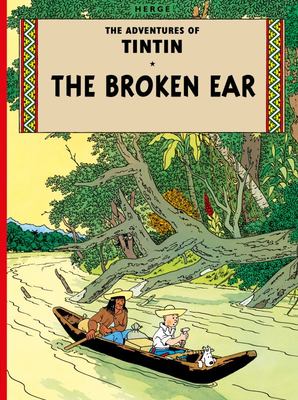 $19.99
AUD
Category: Humour | Series: Adventures of Tintin
Hergé's classic comic book creation Tintin is one of the most iconic characters in children's books. These highly collectible editions of the original 24 adventures will delight Tintin fans old and new. Perfect for lovers of graphic novels, mysteries and historical adventures. The world's most famous t ravelling reporter must call on a feathered friend to track down a famous artifact . . . and solve a murder in the process. The Arumbaya fetish has been stolen! But with the help of a talking parrot, Tintin is soon on the hunt for the famous artefact, which can be distinguished by its broken ear. He must solve a murder and discover the true value of the fetish, and quick - because he is not the only one on the trail! The Adventures of Tintin are among the best books for readers aged 8 and up. Hergé (Georges Remi) was born in Brussels in 1907. Over the course of 54 years he completed over 20 titles in The Adventures of Tintin series, which is now considered to be one of the greatest, if not the greatest, comics series of all time.  Have you collected all 24 graphic novel adventures? Tintin in the Land of the Soviets Tintin in the Congo Tintin in America Tintin: Cigars of the Pharaoh Tintin: The Blue Lotus Tintin: The Broken Ear Tintin: The Black Island Tintin: King Ottakar's Sceptre Tintin: The Crab with the Golden Claws Tintin: The Shooting Star Tintin: The Secret of the Unicorn Tintin: Red Rackham's Treasure Tintin: The Seven Crystal Balls Tintin: Prisoners of the Sun Tintin: Land of Black Gold Tintin: Destination Moon Tintin: Explorers of the Moon Tintin: The Calculus Affair Tintin: The Red Sea Sharks Tintin in Tibet Tintin: The Castafiore Emerald Tintin: Flight 714 to Sydney The Adventures of Tintin and the Picaros Tintin and Alph-Art       ...Show more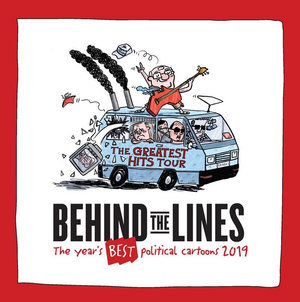 $19.95
AUD
Category: Humour
Behind the Lines: The Year's Best Political Cartoons 2019 celebratesanother year in Australia's unique, vibrant and fearless tradition ofpolitical cartooning. No politician, party or policy is safe from the nation'sbest cartoonists; witty, powerful or ribald, their images offer an astutelyobserved journ ey through twelve months in our political life. ...Show more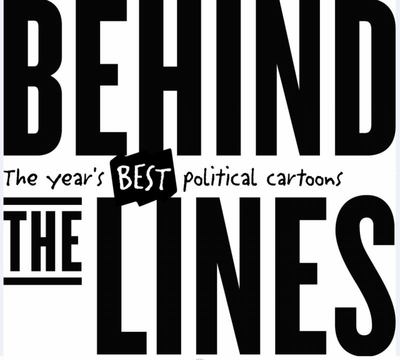 $19.95
AUD
Category: Humour
A companion to the Museum of Australian Democracy's Behind the Lines exhibition.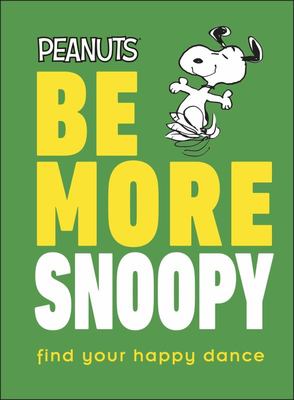 $14.99
AUD
Category: Humour
Keep the blues away with the power of positivity. Is the world getting you down? Struggling to find the silver lining to that cloud? Put your best paw forwards and ask yourself, "What would Snoopy do?" Learn to be more like the world's most famous beagle. Embrace joy, champion your friends, lead the wa y, and spread happiness wherever you go. With original comic-strip artwork accompanied by sharp witticisms and sage advice, Be More Snoopy is the perfect gift for friends, family, and colleagues who need guidance on how to make the best of every situation. © 2020 Peanuts Worldwide LLC ...Show more