$65.00
AUD
Category: Interior Design
A Room of Her Own features the dazzling homes of twenty extraordinary women around the globe.  Across sitting rooms and studios, salon-style hangs and table settings, this is a book of daring inspiration. In this new Renaissance period - a time of artistic, cultural and intellectual rebirth - these wom en have chosen to carve out their own space to live creatively. Artists, designers, makers and curators invite us into their domestic and professional domains to reveal a world of meaning and purpose beyond status and consumerism. Now, more than ever, we are searching for new ways of thinking, new ways of living. These pages are filled with beautiful rooms, but Robyn Lea's gorgeous photography and evocative texts look beyond the aesthetics to explore the ideals and practices of these women and guide us all on a new and exciting path forward. A Room of Her Own is a manifesto for the 21st century. ...Show more
$59.99
AUD
Category: Interior Design
The homes I've always been drawn to are portraits of the people who live there... Australian Designers at Home invites readers into the homes of 20 of the country's leading names in interior design. With unfettered access to their most private retreats, we see where the best of the industry express thei r true, unfiltered selves. Jenny Rose-Innes celebrates the designers who have inspired her, sharing their histories and houses, as well as professional insights and practical tips on decorating. This book provides an invaluable resource for designers, decorators and interiors enthusiasts alike. Richly illustrated throughout with stunning colour photography by Simon Griffiths, Australian Designers at Home takes readers on an intimate journey, revealing how the most influential designers decorate their own houses. Find out what home means from the people who create them for a living. ...Show more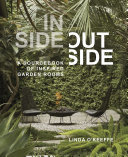 $49.99
AUD
Category: Interior Design
An outdoor room is an extension of the home--a space that can used for entertaining, relaxing, cooking, playing, swimming, and more. In spaces large and small, outdoor rooms offer a retreat from daily life and a connection to nature. In Inside Outside, Linda O'Keefe--former creative director of Metropol itan Home--inspires readers to create outdoor living spaces that offer an oasis of comfort and style. O'Keefe uses the language of interior design to inform her approach to exterior design, focusing on space, structure, movement, mood, and furniture. Inside Outside is filled with private gardens from North America and Europe that are inspiring and illustrative examples. Readers will learn about the importance of structure from a garden in New York's Hudson Valley, the role of color from a home in Santa Monica, the element of surprise from a backyard in Paris, and much more. Stylishly designed and filled with hundreds of photographs, Inside Outside is a must-have for design-obsessed homeowners and gardeners. ...Show more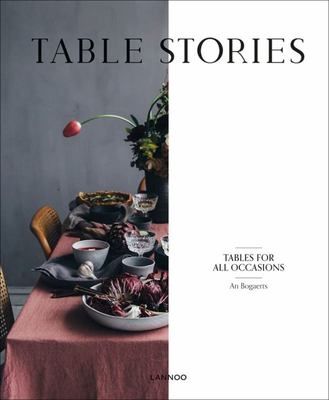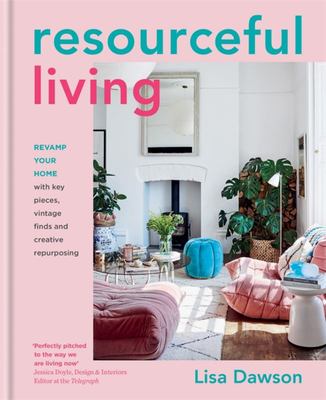 $39.99
AUD
Category: Interior Design
Revamping and restyling your home on a budget and without wasteIt's often thought that restyling your space comes with a hefty price tag and unavoidable waste. But in Resourceful Living, award-winning interiors blogger Lisa Dawson shows how with a little creativity, you can revamp your home with existin g pieces, vintage finds and key purchases.The clever ideas in this beautiful book cover the most important ways we use our homes, from eating to sleeping, living and working. Starting with The Basics, Lisa shares tricks for steering clear of interiors 'fast fashion', re-purposing favorite furniture and making the most of what you have. In Styling Your Home, she offers simple solutions for re-imagining each room, from gallery walls to home bars, repainted furniture to retro accessories.Including her top ten key vintage buys and a guide to thrifting, as well Lisa's inspiring advice about the fun of creative sourcing as a more sustainable way to keep your home feeling fresh. ...Show more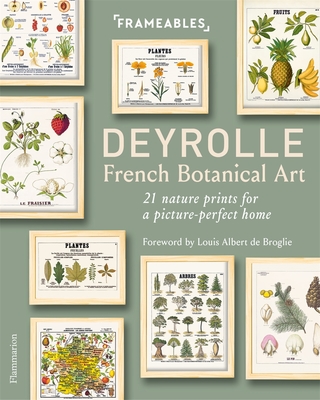 $35.00
AUD
Category: Interior Design | Series: Frameables Ser.
This selection of vintage French botanical prints from Deyrolle showcases botany as science and art in an ode to the plant kingdom.From exotic fruit to strawberry blossoms, palm trees to conifers, and grains to aromatic herbs, this selection of exquisite drawings and engravings showcases the charm of F rench botanical art. Iconic vintage prints of leaf morphology, root vegetable varietals, and a map of France's fruit trees are reproduced from the archives of Deyrolle-a legendary Parisian establishment dedicated to nature, art, and education. Each print celebrates the majesty of the natural world and will add a touch of French sophistication to your home.A scientific description of each botanical specimen is accompanied by a "frameable fact" that explains the importance and specificities of that particular plant. The twenty-one high-quality reproductions can be easily detached from the book, placed into standard-size frames, and displayed in the home. Step-by-step tips for grouping the works together harmoniously add an interior designer's flair to the ensemble. Curate your own home gallery of affordable and finely reproduced art with the Frameables series of decorative prints; the frame-worthy subjects include the Animal Kingdom, Cloudscapes, Tthe Great Outdoors, and City Lights. ...Show more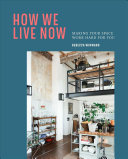 $45.00
AUD
Category: Interior Design
When the housing market takes a dip, fewer of us move as we just can't afford it. That's the time to take a long hard look at your home and work out how to make the most of every room - even every corner. Perhaps you're trying to carve out more space to accommodate a growing family, or maybe you're wond ering where you can squeeze in a home office, a utility room or a kids' playroom. Whatever your particular needs, in How We Live Now Rebecca Winward explores ways to make your home work harder for you. She explores open-plan living, opting for more flexible room configurations, and using pockets of 'dead space' - under the stairs, on the landing or in the garden - that have unrecognised potential. Multitasking furniture and smart storage both have their role to play, as does versatile lighting. Streamline everyday life with How We Live Now. ...Show more
$59.99
AUD
Category: Interior Design
- The best of the hip and sophisticated interior design series Think, at an attractive price- 'Do you want to refurnish a room or your whole house? You will find plenty of inspiration in this book.' - Imagicasa on Think New Modern- 'Interiors for every taste.' - Fifty & Me- 'Boogiewoogie The spectac ular interiors of the Think series ' - WOTHThe authors of the hip Think series seek out inspiring, imaginative, and innovative interior design from around the world. This best-of Think compilation is the ultimate interiors lookbook, bringing together a fantastic selection of highlights from the series. You'll find vintage, modern, minimalist, eclectic, Art Deco, brutalist, and rural chic styles, from the edgiest and most artistic homes. You'll get new ideas for your own home, and enjoy dream-worthy images of beautiful interiors with an international allure. Text in English, French and Dutch. ...Show more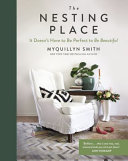 $42.99
AUD
Category: Interior Design
Popular blogger and author of Cozy Minimalist Home Myquillyn Smith (The Nester) helps readers find beauty in imperfection and freedom to take risks to create the home-and life-they've always wanted. This beautiful four-color book is full of photos and creative, easy ideas for arranging, decorating, and cultivating a welcoming home.Myquillyn Smith is all about embracing reality-especially when it comes to decorating a home bursting with boys, pets, and all the unpredictable messes of life. In The Nesting Place, Myquillyn shares the secrets of decorating for real people-and it has nothing to do with creating a flawless look to wow your guests. It has everything to do with embracing the natural imperfection and chaos of daily living.Drawing on her years of experience creating beauty in her 13 different homes, Myquillyn will show you how to think differently about the true purpose of your home and simply and creatively tailor it to reflect you and your unique style-without breaking the bank or stressing over comparisons. Full of easy tips, simple steps, and practical advice, The Nesting Place will give you the courage to take risks with your home and transform it into a place that's inviting and warm for family and friends.There is beauty in the lived-in and loved-on and just-about-used-up, Myquillyn says, and welcoming that imperfection wholeheartedly just might be the most freeing thing you'll ever do. ...Show more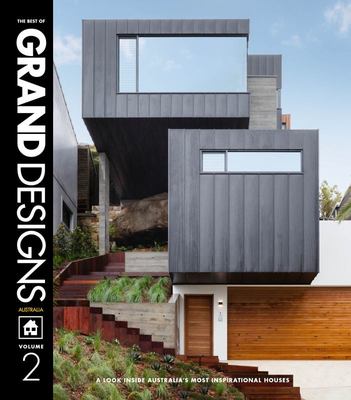 $59.99
AUD
Category: Interior Design
From a home created within an old electrical substation to another like a sprawling tent under canvas, from a home inspired by Japanese origami to another designed around a shipping container - these are the intriguing and resourceful design solutions featured in The Best of Grand Designs Volume 2, the much awaited sequel to the best-selling The Best of Grand Designs. It features 24 inspiring homes that have featured in series six to eight of the iconic home design TV program, with projects straddling the continent, from Tasmania to Queensland, South Australia to northern NSW, in coastal, country and city locations. As with its forerunner, the book is a tribute to Australian home owners and their architects and designers, who, undeterred by constraints such as a tight budget, a short timeline, a tricky site and heritage regulations, dared to dream and saw their grand visions become reality. ...Show more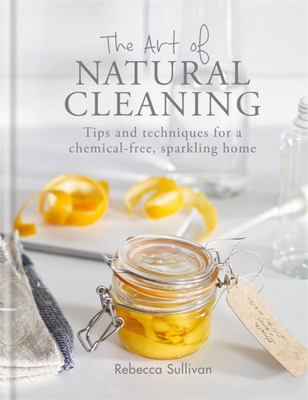 $19.99
AUD
Category: Interior Design | Series: Art of Ser.
This handy little guide is the perfect companion for anyone who wants to keep their home sparklingly clean without resorting to chemical products. Rebecca draws on traditional cleaning techniques, bringing them up to date to suit the modern home. Taking the time to create your own cleaning products, fro m floor polish to washing up liquid, creates a more mindful approach to the home and encourages greater respect and care for our surroundings. With just a few simple ingredients, such as salt, bicarb, lemons and essential oils, your home can be clean, fresh and fragrant, as well as environmentally friendly. This inspiring guide is a must for anyone interested in living a simpler, more purposeful life. ...Show more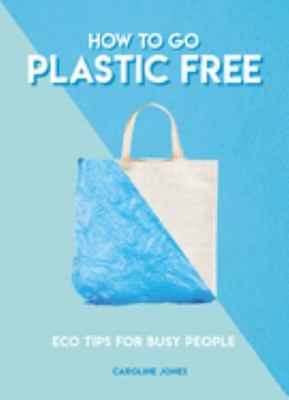 $19.99
AUD
Category: Interior Design | Series: Egotists for Busy People Ser.
Reduce your plastic footprint with these 100 easy solutions Over the last century, global plastic usage has grown from zero to the point where humanity produces its own weight in plastic every single year. The devastating impact on the planet is well documented, from polluting oceans to harming wildli fe. Yet we are so dependent on a vast variety of plastic products in our daily lives that going without is a real challenge. Filled with simple and practical ways to reduce the amount of plastic you use--such as buying loose fruit and vegetables and ditching the bottled water--this little book will help you find safe, reusable, and affordable alternatives in all areas of your life. Not only will you discover the health, cost, and waste benefits, but you'll also find tips on how to handle the plastic you already have at home. ...Show more