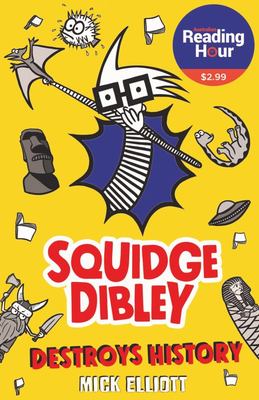 $8.99
AUD
Category: Junior Fiction | Series: School of Monsters
Some kids are good and some are not... Some look the same, like Deb and Dot! Deb and Dot are twins and complete opposites. Deb is friendly and everyone likes her - but Dot doesn't quite know how to play nicely with the other monsters! Can Teacher Ted help the twins out with a plan? Welcome to the Sc hool of Monsters: the funniest, silliest and most accessible series for first readers! Start by reading only the last word on every line and work your way up to reading the whole story. With tumbling rhymes and an infectious sense of humour, the weird and wonderful students at the School of Monsters are guaranteed to spark a love of reading!   ...Show more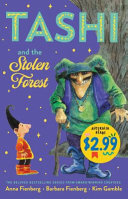 $2.99
AUD
Category: Junior Fiction
In this Australia Reads exclusive story, can Tashi use Much-to-Learn's spell to outsmart the Wicked Baron and stop the old forest from disappearing?  
$15.99
AUD
Category: Junior Fiction | Series: WeirDo
HAPPY BIRTHDAY TO MEEEEE! Not only is it PLANET DAY, its also Weir Dos BIRTHDAY! And his partys going to be so HUGE youll see it from space! It wont be easy... but it will be FUNNY!
$17.99
AUD
Category: Junior Fiction | Series: Dog Man
Dog Man and Petey face their biggest challenges yet in the tenth Dog Man book from worldwide bestselling author and illustrator Dav Pilkey.Dog Man is down on his luck, Petey confronts his not so purr-fect past, and Grampa is up to no good. The world is spinning out of control as new villains spill into town. Everything seems dark and full of despair. But hope is not lost. Can the incredible power of love save the day? Dav Pilkey's wildly popular Dog Man series appeals to readers of all ages and explores universally positive themes, including empathy, kindness, persistence, and the importance of doing good. ...Show more
$8.99
AUD
Category: Junior Fiction | Series: School of Monsters
Sam makes a mess when he eats jam. Can he fix it? Yes, he can! Hairy Sam just can't help himself. He LOVES bread and jam! But what happens when he gets sticky jam all over the school and the other monsters? He'll have to figure out a way to save the day... Welcome to the School of Monsters: the funniest , silliest and most accessible series for first readers!   Start by reading only the last word on every line and work your way up to reading the whole story. With tumbling rhymes and an infectious sense of humour, the weird and wonderful students at the School of Monsters are guaranteed to spark a love of reading!     ...Show more
$14.99
AUD
Category: Junior Fiction | Series: Funny Kid Ser.
Ready to see a real-life alien? Laugh your head off with the super-popular Funny Kid series! Every kid wants to laugh, but Max is the boy who can make it happen.He's also the kid who wants to spend the most boring school holidays ever coming up with the greatest prank of all time. Max is the funny kid a nd it's time to prank the world!Conspiracy theories, crop circles, alien invasions, a mayor who has lost his marbles and the most Un-Fun Fair in the universe are just some of the things in store for Max and his friends in this brand-new Funny Kid adventure.FUNNY KID is the mega-bestselling series from author-illustrator Matt Stanton that's got everyone laughing! PRAISE FOR FUNNY KID'my favourite thing in the book was everything' - Elliott'better than Wimpy Kid, Big Nate and Tom Gates combined' - Ally'humour is injected into every page' - Children's Book Council of Australia's Reading Time'absolutely hilarious' - Tim Harris, author of the Exploding Endings series   ...Show more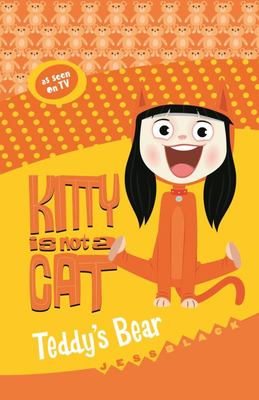 $9.99
AUD
Category: Junior Fiction | Series: Kitty Is Not a Cat Ser.
What could be better that a cuddly teddy bear? How about a real-life grizzly bear! Kitty and the bear spend a fun-filled afternoon together, but it doesn't take long for Kitty to realise that having a grizzly bear for a playmate may be a little more trouble that she thought. Kitty is Not a Cat is a war mly funny junior-fiction series about Kitty, a little girl who believes she can be anything she dreams - even a cat. When Kitty arrives on the doorstep of a house full of music-mad felines, their lives are turned upside down as they attempt to teach her how to be human. Based on the Australian TV series that is enjoyed by kids the whole world over. ...Show more
$15.99
AUD
Category: Junior Fiction | Series: The Bad Guys
Seriously WHAT is going on with Snake? Terrifying powers! Evil allies! Inter-dimensional doorways! WHAT IS HIS DEAL?! And that's not all! Why is Agent Fox suddenly so mysterious? Who IS she, exactly?! Dang it! We need answers! Wolf and the gang are back. And theyre even more confused than YOU. The Bad G uys EPISODE 12. IT WILL MELT YOUR BRAIN...     ...Show more
$8.99
AUD
Category: Junior Fiction | Series: School of Monsters
Today it's sports day in the sun. But do you think that Pete can run?  Ever since Pete tripped over his long legs and enormous feet, he refuses to run races with the other monsters. But what happens when Jamie Lee gets stuck in the mud down the well? It will take a special someone to help rescue her! We lcome to the School of Monsters: the funniest, silliest and most accessible series for first readers!   Start by reading only the last word on every line and work your way up to reading the whole story. With tumbling rhymes and an infectious sense of humour, the weird and wonderful students at the School of Monsters are guaranteed to spark a love of reading!     ...Show more
$14.99
AUD
Category: Junior Fiction | Series: Real Pigeons
Ever wonder why pigeons always act so weird? It's because they're out there chasing the bad guys and saving your butts! The REAL PIGEONS use PIGEON POWERS to fight crime, solve mysteries and help creatures in the city.    But when CONCRETE starts mysteriously MELTING in the city, a FEATHER-SNATCHER goe s on a plucking-spree and an EVIL HAT has a plan to CLONE the Real Pigeons, our feathered heroes are going to need more than just PIGEON POWERS to save the day! No-one can protect a city like Rock, Frillback, Tumbler, Homey and Grandpouter. Crime-fighting has never been so COO! Nickelodeon is developing an animated movie and TV series based on REAL PIGEONS FIGHT CRIME, to be produced by James Corden and Ben Winston! With over 200,000 books in print and legions of fans worldwide, the REAL PIGEONS series is perfect for fans of Bad Guys and Dog Man. Every book contains THREE hilarious, silly and engrossing mysteries! Shortlisted for the 2019 Readings Children's Book Prize and the 2019 & 2020 ABIA Book of the Year for Younger Children.   ...Show more
$17.99
AUD
Category: Junior Fiction | Series: The Questioneers
Just in time for the 2020 election, the bestselling chapter book series continues with the newest Questioneer, Sofia Valdez Miss Lila Greer announces it's time for Grade Two to get a class pet, and she wants the kids to participate in choosing which one. After all, they will all have to share the respo nsibility of caring for it. The class narrows it down to two options: Team Turtle and Team Bird. Sofia is named Election Commissioner, in charge of overseeing a fair and honest election between the two teams. There's a class-wide campaign, complete with posters, articles, and speeches. Then it's time for the election But when the votes are counted, there's a tie, and one vote is missing. How will the class break the tie? And what happened to the vanishing vote? It's up to Sofia Valdez and the Questioneers to restore democracy   ...Show more