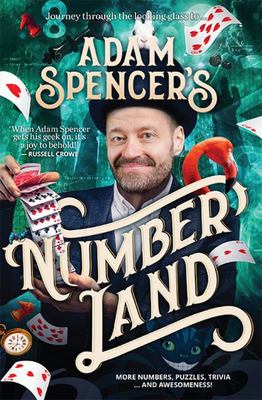 $34.99
AUD
Category: Mathematics
Australia's funniest mathematician returns in 2019 with more rollicking romps through the world of science, technology, numbers and all things nerdy. This terrific new fully illustrated title follows on from Adam's bestselling Big Book of Numbers (2014); World of Numbers (2015), Time Machine (2016), The Number Games (2017), and Top 100 (2018), and is packed full of fascinating facts, tantalising trivia, brainbusting number puzzles, and much much more. Praise for Adam Spencer's Big Book of Numbers:  'If you find this book boring, you should be in a clinic!' John Cleese 'Funny yet with hidden depths, like its author. A brilliant introduction to the world of numbers.' Brian Cox 'Even the page numbers will start to look fascinating once you've read this book!' Amanda Keller 'Every bright young mind in Australia should read Adam Spencer's Big Book of Numbers - and we oldies would benefit, too.' Peter FitzSimons ...Show more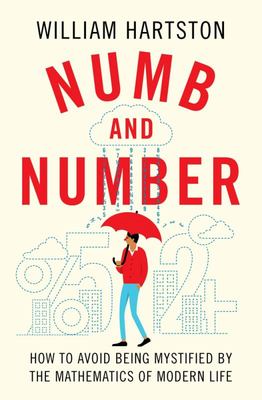 $29.99
AUD
Category: Mathematics
'A wise, witty and insightful guide to clear thinking amid a deluge of percentages and probabilities.' Ian Stewart Like it or not, our lives are dominated by mathematics. Our daily diet of news regales us with statistical forecasts, opinion polls, risk assessments, inflation figures, weather and climat e predictions and all sorts of political decisions and advice backed up by supposedly accurate numbers. Most of us do not even pause and question such figures even to ask what they really mean and whether they raise more questions than they answer. In this simple guide for anyone numbed by numbers, William Hartston reveals with clarity and humour why the figures being flung at us may not tell the whole story. Along the way he explains common mathematical terms, solves common mathematical problems and shows how to steer a safe path through the minefield of mathematics that surrounds us.   ...Show more
$29.99
AUD
Category: Mathematics
Find love. Win at games and sport. Look smart. Save time.Lily Serna, a curious mathematician, believes passionately that 'mathematics is our golden key to unlocking the secrets of the universe'. She is on a quest to share her own sense of wonder about maths, and to leave all of us - even the maths phobi c - with simple, mathematically proven insights to solve the most common problems of modern living, such as locating your keys, joining the fastest queue at the supermarket, planning the perfect dinner party, finding and keeping love, beating a soccer goalie or winning at games.Using a mix of simple psychology and the easy-to-understand logic of maths, Curious is warm, engaging and completely compelling. ...Show more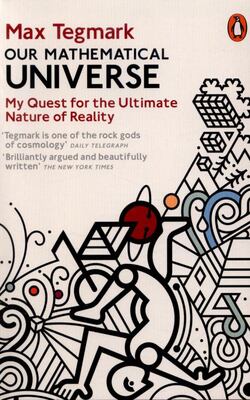 $24.99
AUD
Category: Mathematics
In Our Mathematical Universe, Max Tegmark, one of the most original physicists at work today, leads us on an astonishing journey to explore the mysteries uncovered by cosmology and to discover the nature of realityPart-history of the cosmos, part-intellectual adventure, Our Mathematical Universe travels from the Big Bang to the distant future via parallel worlds, across every possible scale - from the sub-atomic to the intergalactic - showing how mathematics provides the answers to our questions about the world. Where do we come from? What makes the universe the way it is? In essence, why are we here? With dazzling clarity, Max Tegmark ponders these deep mysteries and allows us to grasp the most cutting-edge and mind-boggling theories of physics. What he proposes is an elegant and fascinating idea: that our physical world not only is described by mathematics, but that it is mathematics. 'Our Mathematical Universe is nothing if not impressive. Brilliantly argued and beautifully written, it is never less than thought-provoking about the greatest mysteries of our existence' - New York Times 'An amazing ride through the rich landscape of contemporary cosmology... Physics could do with more characters like Tegmark... an imaginative intellect and a charismatic presence' - Clive Cookson, Financial Times Max Tegmark is author or co-author of more than 200 technical papers, twelve of which have been cited more than 500 times. He has featured in dozens of science documentaries, and his work with the SDSS collaboration on galaxy clustering shared the first prize in Science magazine's "Breakthrough of the Year: 2003". He holds a Ph.D from the University of California, Berkeley, and is a physics professor at MIT. ...Show more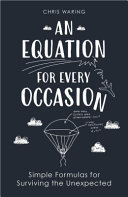 $29.99
AUD
Category: Mathematics
Whether you paid much attention to the mathematics you were taught at school or not, the inescapable truth is that one day, an equation could just save your life.The real world is full of equations and a lot of our everyday decisions are calculated - we just don't always realize it. And that's ok - you unthinkingly use differentiation when you're crossing the road between traffic and you will pretty much always make it to the other side safely. But what if you were plummeting to your death in a plane with no engine and you needed to know what size parachute to make from your cabinmate's sari in order to jump and survive? Or you were in charge of pinpointing the origins of an important message from outer space? These entirely plausible real-life situations clearly require a little more thought. From how to work out the best guard configuration to protect a world-famous painting in the Louvre to saving the planet from total blackout during an energy crisis, Chris Waring demonstrates the mind-bending and humanity-saving beauty of equations. ...Show more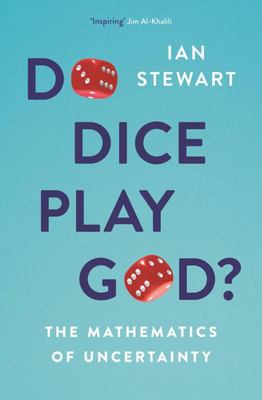 $22.99
AUD
Category: Mathematics
Professor Ian Stewart explores the development and limits of the mathematics that tame uncertainty.
$22.99
AUD
Category: Mathematics
Maths is everywhere, in everything. It's in the finest margins of modern sport. It's in the electrical pulses of our hearts and the flight of every bird. It is our key to secret messages, lost languages and perhaps even the shape of the universe of itself. David Darling and Agnijo Banerjee reveal the ma thematics at the farthest reaches of our world - from its role in the plots of novels to how animals employ numerical skills to survive. Along the way they explore what makes a genius, why a seemingly simple problem can confound the best and brightest for decades, and what might be the great discovery of the twenty-first century. As Bertrand Russell once said, 'mathematics, rightly viewed, possesses not only truth, but supreme beauty'. Banerjee and Darling make sure we see it right again. ...Show more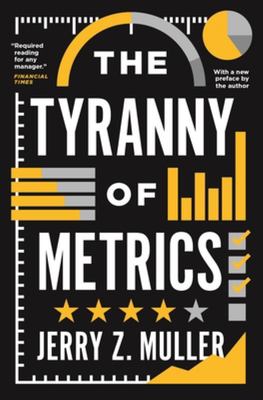 $32.99
AUD
Category: Mathematics
How the obsession with quantifying human performance threatens education, medicine, business, government--and the quality of our lives Today, organizations of all kinds are ruled by the belief that the path to success is quantifying human performance, publicizing the results, and dividing up the reward s based on the numbers. But in our zeal to instill the evaluation process with scientific rigor, we've gone from measuring performance to fixating on measuring itself--and this tyranny of metrics now threatens the quality of our organizations and lives. In this brief, accessible, and powerful book, Jerry Muller uncovers the damage metrics is causing and shows how we can begin to fix the problem. Filled with examples from business, medicine, education, government, and other fields, the book explains why paying for measured performance doesn't work, why surgical scorecards may increase deaths, and much more. But the book also shows that, when used as a complement to judgment based on personal experience, metrics can be beneficial, and it includes an invaluable checklist of when and how to use them. The result is an essential corrective to a harmful trend that increasingly affects us all. ...Show more
$29.99
AUD
Category: Mathematics
A magisterial history of calculus (and the people behind it) from one of the world's foremost popularisers of mathematics, the author of The Joy of X.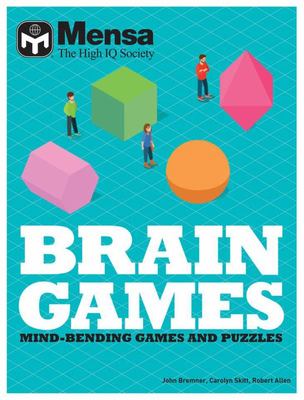 $49.99
AUD
Category: Mathematics
Designed by some of Mensa's most cunning minds, this is a brain-training interactive puzzle pack crammed full of games and conundrums of many varieties, certain to challenge your linguistic and numerical abilities. The Mensa Brain Games Packcontains a range of different activities, including eight separ ate games, so you'll be able to enjoy it again and again, on your own or with your family and friends. With a range of fiendish questions to enthral puzzlers of every level of ability, this a great purchase for anyone looking for a new challenge. Mensa Brain Games Packcontains: * Puzzle cards * Board * Counters * Dice * Fully illustrated book. ...Show more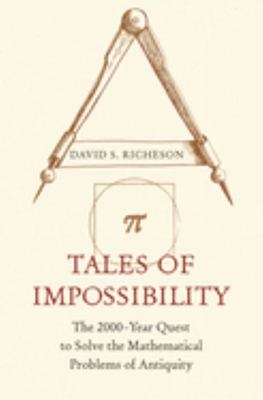 $54.99
AUD
Category: Mathematics
A comprehensive look at four of the most famous problems in mathematics Tales of Impossibility recounts the intriguing story of the renowned problems of antiquity, four of the most famous and studied questions in the history of mathematics. First posed by the ancient Greeks, these compass and straighte dge problems--squaring the circle, trisecting an angle, doubling the cube, and inscribing regular polygons in a circle--have served as ever-present muses for mathematicians for more than two millennia. David Richeson follows the trail of these problems to show that ultimately their proofs--demonstrating the impossibility of solving them using only a compass and straightedge--depended on and resulted in the growth of mathematics. Richeson investigates how celebrated luminaries, including Euclid, Archimedes, Vi te, Descartes, Newton, and Gauss, labored to understand these problems and how many major mathematical discoveries were related to their explorations. Although the problems were based in geometry, their resolutions were not, and had to wait until the nineteenth century, when mathematicians had developed the theory of real and complex numbers, analytic geometry, algebra, and calculus. Pierre Wantzel, a little-known mathematician, and Ferdinand von Lindemann, through his work on pi, finally determined the problems were impossible to solve. Along the way, Richeson provides entertaining anecdotes connected to the problems, such as how the Indiana state legislature passed a bill setting an incorrect value for pi and how Leonardo da Vinci made elegant contributions in his own study of these problems. Taking readers from the classical period to the present, Tales of Impossibility chronicles how four unsolvable problems have captivated mathematical thinking for centuries. ...Show more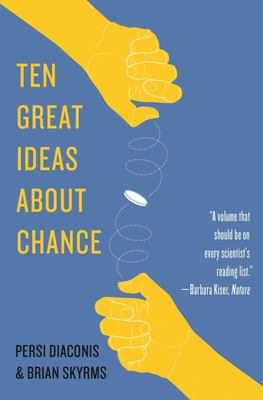 $32.99
AUD
Category: Mathematics
A fascinating account of the breakthrough ideas that transformed probability and statistics In the sixteenth and seventeenth centuries, gamblers and mathematicians transformed the idea of chance from a mystery into the discipline of probability, setting the stage for a series of breakthroughs that enab led or transformed innumerable fields, from gambling, mathematics, statistics, economics, and finance to physics and computer science. This book tells the story of ten great ideas about chance and the thinkers who developed them. Complete with a brief probability refresher, Ten Great Ideas about Chance is certain to be a hit with anyone who wants to understand the secrets of probability and how they were discovered. ...Show more