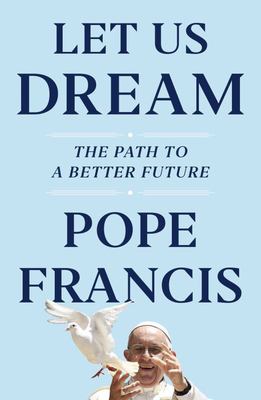 $29.99
AUD
Category: Religion | Series: G - Reference,Information and Interdisciplinary Subjects Ser.
In this revelatory, uplifting, and practical book, the preeminent spiritual leader explains why we must--and how we can--make the world safer, fairer, and healthier for all people now. In the COVID crisis, the beloved shepherd of over one billion Catholics saw the cruelty and inequity of our society exp osed more vividly than ever before. He also saw, in the resilience, generosity, and creativity of so many people, the means to rescue our society, our economy, and our planet. In direct, powerful prose, Pope Francis urges us not to let the pain be in vain. He begins Let Us Dream by exploring what this crisis can teach us about how to handle upheaval of any kind in our own lives and the world at large. With unprecedented candor, he reveals how three crises in his own life changed him dramatically for the better. By its very nature, he shows, crisis presents us with a choice: we make a grievous error if we try to return to some pre-crisis state. But if we have the courage to change, we can emerge from the crisis better than before. Francis then offers a brilliant, scathing critique of the systems and ideologies that conspired to produce the current crisis, from a global economy obsessed with profit and heedless of the people and environment it harms, to politicians who foment their people's fear and use it to increase their own power at their people's expense. He reminds us that Christians' first duty is to serve others, especially the poor and the marginalized, just as Jesus did. Finally, the Pope offers an inspiring and actionable blueprint for building a better world for all humanity by putting the poor and the planet at the heart of new thinking. For this plan, he draws not only on sacred sources, but on the latest findings from renowned scientists, economists, activists, and other thinkers. Yet rather than simply offer prescriptions, he shows how ordinary people acting together despite their differences can discover unforeseen possibilities. Along the way, he offers dozens of wise and surprising observations on the value of unconventional thinking, on why we must dramatically increase women's leadership in the Church and throughout society, on what he learned while scouring the streets of Buenos Aires with garbage-pickers, and much more. Let Us Dream is an epiphany, a call to arms, and a pleasure to read. It is Pope Francis at his most personal, profound and passionate. With this book and with open hearts, we can change the world. ...Show more
$39.99
AUD
Category: Religion
The Bible is the most widely read book in the western world. Now people of all ages can embrace and understand the key stories and teachings with this beautifully illustrated edition aimed at children aged 9+. More than 130 stories are retold with chapter references, providing a valuable resource for Bi ble studies. Each one is supported with extra information, such as definitions of terms, life in Biblical times for context, artefacts, maps, and quotations. Short passages at the end of each story explain the meaning and significance of the Bible text, enhancing a child's learning. With charming artwork, clear layout, and engaging style, this appealing book is a lovely keepsake for a key event in a child's religious life - one that they will want to read and treasure. ...Show more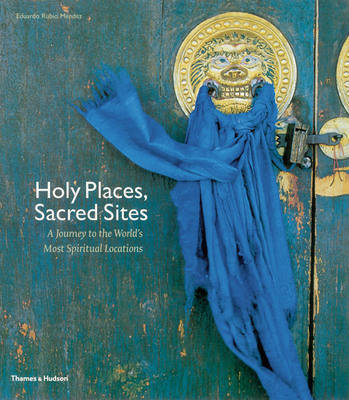 $39.99
AUD
Category: Religion
Eduardo Rubio Mendez travelled the length and breadth of the world for three years, visiting a hundred or so countries and taking over 70,000 photographs. His mission? To search for God and the gods, as well as those who believe in them, and live with them and off them. His journey took him to all the m ost holy places of the earth and revealed a whole host of legends. In the process, he met people who seek in their gods meaning, redemption, consolation a and miracles. The transcendent photographs he took on his pilgrimage portray spaces of nature and humanity, of landscapes and rural areas: all are imbued with a sacred atmosphere that overflows from within. ...Show more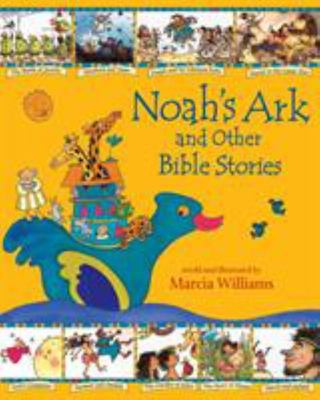 $17.99
AUD
Category: Religion
Eleven favourite tales from the Old Testament are brought to life in Marcia Williams' vivid comic-strip style. In the beginning there was only God...then he started creating! The last and most troublesome of all his creations were men and women. God was forever having to give them a helping hand, as the se brilliant stories reveal. Read all about the adventures of Adam and Eve in "The Garden of Eden", Noah and his ark, Joseph and his fabulous robe, 'David and Goliath', and many more. Also publishing this month are: "Sindbad the Sailor" and "King Arthur and the Knights of the Round Table". ...Show more
$14.99
AUD
Category: Religion | Series: Usborne Religion
Bringing the stories of the Old and New Testaments to life, 'Children's Bible' includes illustrations to help children remember the characters and locations that feature in the Bible.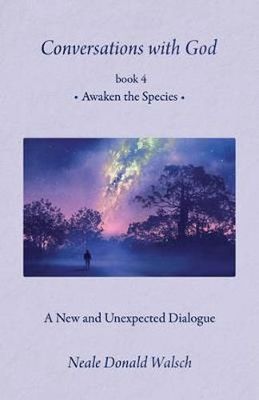 $44.99
AUD
Category: Religion
We're in Trouble. But There Is Help . . . If We Listen.   In the middle of the night on August 2, 2016, Neale Donald Walsch found himself drawn into a new and totally unexpected dialogue with God in which he suddenly faced two questions: Is the human race being offered help by Highly Evolved Beings from Another Dimension? Is there a key role that humans are being invited to play in advancing their own evolution by joining in a mutual mission to assist the planet during the critical times ahead? He was told that the answer to both questions is yes. Then he was given 16 specific examples of how Highly Evolved Beings respond to life differently than humans do--and how adopting even a few of those behaviorscould change the course of world history for the better forever. That information makes up the body of this work. A striking invitation to every reader sets the stage for the extraordinary explorations that follow. Picking up where Book 3 in the Conversations with God Trilogy series left off, the revelations about Highly Evolved Beings and about how ordinary humans can answer the call to help awaken the species on Earth will breathtakingly expand your view of both your personal and your collective future.   Which is exactly what the dialogue was intended to do. ...Show more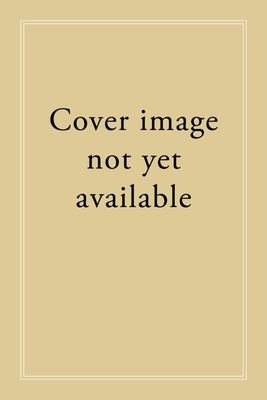 $21.99
AUD
Category: Religion
Growing Old Gratefully encourages us to note the many persons, events, and blessings in our own lives for which you now can be nothing but grateful. As we reflect on our life, we develop a personal spirituality that sustains us as we grow older. Far from shutting down our life and waiting for death, Gro wing Old Gratefully provides hope and presents a roadmap for navigating the challenges and adversities that are yet to confront us in the elder years. As Christians, it affirms that death is not what we are moving toward, it's what we are coming from. ...Show more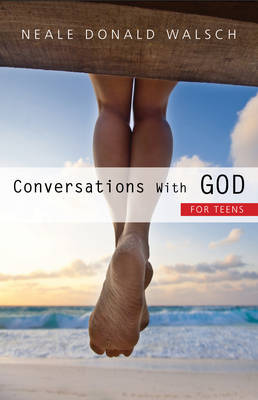 $25.99
AUD
Category: Religion
Suppose you could ask God any question and get an answer. What would it be? Young people all over the world have been asking those questions. So Neale Donald Walsch, author of the internationally bestselling Conversations with God series had another conversation. CONVERSATIONS WITH GOD FOR TEENS is a s imple, clear, straight-to-the-point dialogue that answers teens questions about God, money, sex, love and more.CONVERSATIONS WITH GOD FOR TEENS reads like a rap session at a church youth group, where teenagers discuss everything they ever wanted to know about life but were too afraid to ask God. Walsch acts as the verbal conduit, showing teenagers how easy it is to converse with the divine. When Claudia, age 16, from Perth, Australia, asks, "Why can't I just have sex with everybody? What's the big deal?", the answer God offers her is: "Nothing you do will ever be okay with everybody. 'Everybody' is a large word. The real question is can you have sex and have it be okay with you?" There's no doubt that the casual question-and-answer format will help make God feel welcoming and accessible to teens.C ONVERSATIONS WITH GOD FOR TEENS is the perfect gift purchase for parents, grandparents and anyone else who wants to provide accessible spiritual content for the teen(s) in their lives. ...Show more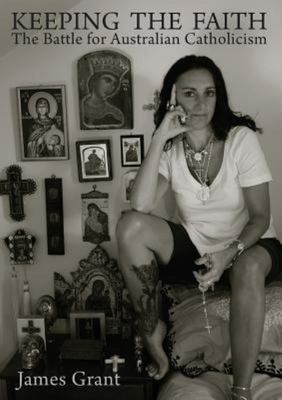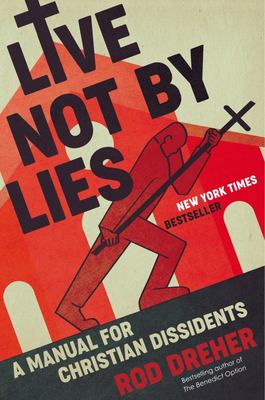 $40.50
AUD
Category: Religion
The New York Times bestselling author of The Benedict Option draws on the wisdom of Christian survivors of Soviet persecution to warn American Christians of approaching dangers. For years, émigrés from the former Soviet bloc have been telling Rod Dreher they see telltale signs of "soft" totalitarianism cropping up in America--something more Brave New World than Nineteen Eighty-Four. Identity politics are beginning to encroach on every aspect of life. Civil liberties are increasingly seen as a threat to "safety". Progressives marginalize conservative, traditional Christians, and other dissenters. Technology and consumerism hasten the possibility of a corporate surveillance state. And the pandemic, having put millions out of work, leaves our country especially vulnerable to demagogic manipulation. In Live Not By Lies, Dreher amplifies the alarm sounded by the brave men and women who fought totalitarianism. He explains how the totalitarianism facing us today is based less on overt violence and more on psychological manipulation. He tells the stories of modern-day dissidents--clergy, laity, martyrs, and confessors from the Soviet Union and the captive nations of Europe--who offer practical advice for how to identify and resist totalitarianism in our time. Following the model offered by a prophetic World War II-era pastor who prepared believers in his Eastern European to endure the coming of communism, Live Not By Lies teaches American Christians a method for resistance:   *  SEE: Acknowledge the reality of the situation.   *  JUDGE: Assess reality in the light of what we as Christians know to be true.   *  ACT: Take action to protect truth. Aleksandr Solzhenitsyn famously said that one of the biggest mistakes people make is assuming totalitarianism can't happen in their country. Many American Christians are making that mistake today, sleepwalking through the erosion of our freedoms. Live Not By Lies will wake them and equip them for the long resistance. ...Show more
$19.99
AUD
Category: Religion | Series: G - Reference, Information and Interdisciplinary Subjects Ser.
Pema Chodron reveals the vast potential for happiness, wisdom and courage even in the most painful circumstances. She teaches that there is a fundamental opportunity for happiness right within our reach, yet we usually miss it -- ironically, while we are caught up in attempt to escape pain and suffering . This accessible guide to compassionate living shows us how we can use painful emotions to cultivate wisdom, compassion and courage, ways of communication that lead to openness and true intimacy with others, practices for reversing our negative habitual patterns, methods for working with chaotic situations and ways to cultivate compassionate, energetic social action for anyone -- whether they have a spiritual path or not. Her heartfelt advice and wisdom (developed in her 20 years of practice as a Tibetan Buddhist nun as well as her years previously as a normal 'housewife and mother') give her a wide appeal. This advice strikes just the right note, offering us comfort and challenging us to live deeply and contribute to creating a more loving world. ...Show more