$24.99
AUD
Category: Sustainable Living
A modern classic for a new generation looking for environmentally friendly, thrifty, tried and true solutions for tackling everyday household tasks.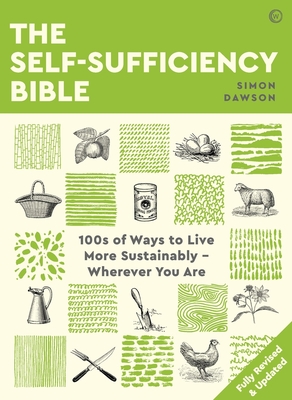 $32.99
AUD
Category: Sustainable Living
"A treasure-trove of brilliant ideas and easy-to-follow step-by-step instructions" - Adam Henson, BBC One's Countryfile In our current era of pandemic and environmental crisis, self-sufficiency is a means of taking control of our lives and safeguarding for the future - and this new, fully updated editi on of the sustainability classic will help every householder do just that. You'll find all the practical information and expert guidance you need on every aspect of self-sufficiency, from gardening and baking through health, beauty and cleaning to foraging and livestock, whatever your needs, circumstances and resources. This means that the gardening chapter, for example, is appropriate both for people with an urban back yard or a more substantial plot of land. Written in a down-to-earth, engaging and often amusing style, and charmingly illustrated with line drawings, the book will appeal to anyone who wants to be more creative, resourceful and independent, who wants to rediscover their inner hunter-gatherer, to single people as much as to large families, and to parents looking to equip their children with basic life skills. ...Show more
$19.99
AUD
Category: Sustainable Living
Clever, easy-to-follow tips for a fun and sustainable ChristmasIn the run-up to Christmas, it is all too easy to get overwhelmed by the rush to buy last-minute presents or feel pressurised into buying far more food than you can ever eat. At the same time, you know that tonnes of plastic will be making t heir way into landfill as a result of unwanted gifts or broken baubles. Not to mention the miles and miles of wrapping paper. If you're ready for a change this December, then Green Christmas is here to help you bring the focus back to happiness and togetherness. So, slow down, take a breath and approach the season as you should: merrily.Every chapter in this book is brimming with tips to help you seek out sustainable but beautiful alternatives for the things you no longer feel you need, and come up with fun things to do with the people you care about. Once you start the journey of creating your own advent calendar, upcycling a novelty jumper or learning the art of furoshiki gift-wrapping, you'll be beaming like a child at, well... Christmas. And don't worry, being environmentally conscious doesn't have to mean changing your life overnight or missing out on enjoyment. It's all about little changes that will bring you joy, year after year. The planet will thank you too! ...Show more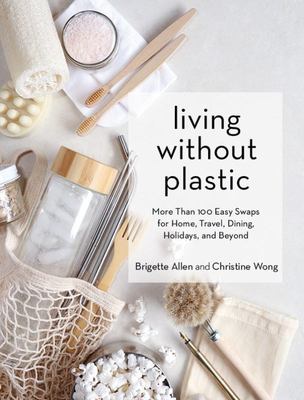 $29.99
AUD
Category: Sustainable Living
Every year, the world produces more than 300 million tons of plastic. These products will never break down and will endlessly pollute our oceans, air, land, and food chain. But the good news is that there are many steps, small and large, we can take to change our plastic-using habits. This illustrated b ook offers more than 100 suggestions in an accessible visual and gifty package. The introductory chapter walks readers through the different types of plastic and terminology. Then, starting with two of the most prevalent problems - the plastic water bottle and the plastic shopping bag - the book continues with the actions we can take each day to achieve a plastic-free life, organised into thematic lifestyle categories covering food, health and beauty, home, special occasions, and more. The information is presented in short actionable text, and each entry includes facts to help the reader understand why the change is a good one. Swap your to-go cup for a reusable mug or invest in metal straws; learn how to DIY your cleaning products, party decorations, and grocery bags; incorporate alternatives to plastic wrap, take-out containers, commercial cosmetic products, cotton balls, and water filters; find out how to avoid the toxins released from the plastic in your refrigerator, shampoo bottles, clothing, and office supplies. A Life Without Plastic is a straightforward manual that promises readers a thorough guide to ending their relationship with plastic for good. ...Show more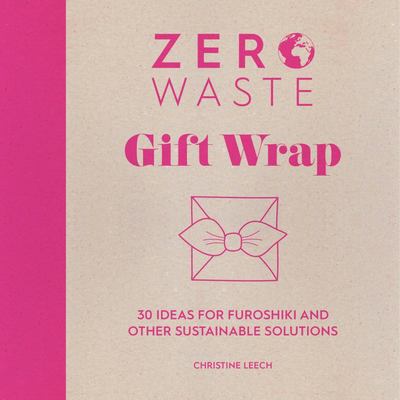 $29.99
AUD
Category: Sustainable Living
Embrace zero waste living with this collection of sustainable gift wrap solutions including furoshiki, the traditional Japanese technique of fabric knotting. What could be nicer than receiving a present AND the beautiful scarf it's wrapped in Whether you use a vintage silk scarf or create your own fabri c with patchwork, piecing and dyeing techniques, or reuse unwanted items to make quirky gift wraps - this collection is packed full of ideas for reducing waste. Other ideas include how to make present toppers made from unwanted fabric and yarn scraps to finish off your gift wrapping with a flourish. ...Show more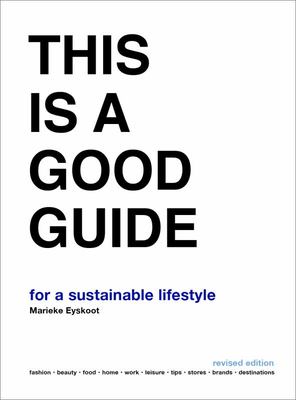 $39.99
AUD
Category: Sustainable Living
This is the definitive and comprehensive guide for what you can do about climate change and to contribute to a better world. It contains lists of go-to shops, beautiful brands, inspiring insights, surprising facts and useful solutions. Through in-depth interviews with leading pioneers, such as Livia Fir th, Green Kitchen Stories and Andrew Morgan, you will find exactly what you need to live a more sustainable life. After all, doing good and feeling good at the same time: does it not get any better than that? This revised edition is the newly updated version of the international bestseller This is a Good Guide - for a Sustainable Lifestyle (30.000 copies sold worldwide). All stores, brands, addresses and initiatives are up-to-date with new shops and labels. The book has new interviews, revised facts and figures, and an additional eight pages of tips and tricks. ...Show more
$17.95
AUD
Category: Sustainable Living
In this day and age we are bombarded on a daily, sometimes hourly basis with things and ways in which we could be doing better: better ways to save the planet, better ways to eat, better ways to give back. With this constant tirade of often conflicting messages, it's easy to feel overwhelmed, powerless, and incapable of making any real impact. The 365 Days of Sustainability book is filled to the brim with actionable ways, tips, and advice to help us all make a collective difference in our beautiful world every day of the year. ...Show more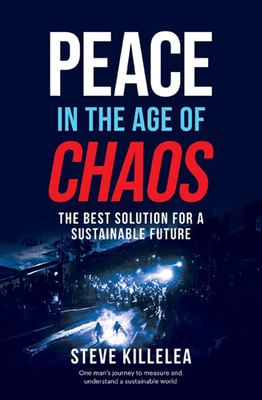 $35.00
AUD
Category: Sustainable Living
The major challenges facing humanity are global in nature - climate change, ever decreasing biodiversity, full use of the fresh water on the planet, to name a few. Unless the world is basically peaceful, we will never get the trust, cooperation and inclusiveness to solve these issues, yet what creates p eace is poorly understood. Working on an aid program in one of the most violent places in the world, North East Kivu in the DR Congo, philanthropist and business leader Steve Killelea asked himself, 'What are the most peaceful nations?' Unable to find an answer, he created the world's leading measure of peace, the Global Peace Index, which receives over 16 billion media impressions annually and has become the definitive go to index for heads of state. Steve Killelea then went on to establish world-renowned think tank, the Institute for Economics and Peace. Today its work is used by organisations such as the World Bank, United Nations and Organisation for Economic Co-operation and Development (OECD) and taught in thousands of university courses around the world. Peace in the Age of Chaos tells of Steve's personal journey to measure and understand peace. It explores the practical application of his work, which is gathering momentum at a rapid pace. In this time when we are faced with environmental, social and economic challenges, this book shows us a way forward where Positive Peace, described as creating the optimal environment for human potential to flourish, can lead to a paradigm shift in the ways societies can be managed, thereby transcending and reinvigorating western democracies. ...Show more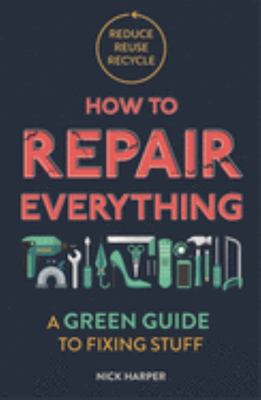 $19.99
AUD
Category: Sustainable Living
With advice on tools, materials and methods and written in an easy-to-follow, step-by-step format, this is a book that makes it easier to say 'No' to our disposable society and make a real difference.Not everything has built-in obsolescence - as this fantastically handy guide to fixing everyday objects proves! Whether you need to repair a strap on a favourite handbag or mend a leak in a washing machine, How to Repair Everything is packed full of tips and tricks of the trade for the person who likes to do-it-yourself. From quick fixes that will get you out of a jam to permanent solutions that make the item good as new, this is perfect for anyone who hates the throwaway society and would much rather refurb and recycle.With advice on tools, materials and methods and written in an easy-to-follow, step-by-step format, this is a book that makes it easier to say 'No' to our disposable society and make a real difference. Whether it's a sweater that's shrunk in the wash, a broken umbrella spoke or fixing a microwave oven, you'll be amazed just how many things can be mended with a few tools and a bit of patience. ...Show more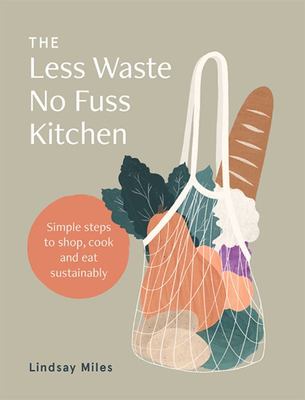 $29.99
AUD
Category: Sustainable Living
Our kitchens are ground zero when it comes to food waste, excess packaging and confusing ethical choices. What you buy, cook and eat has a much bigger impact than the bag you carry it in. Inspiring, practical and above all simple, The Less Waste No Fuss Kitchen is designed for busy people who want to ma ke changes without rethinking their whole lives.   Lindsay Miles, of Treading My Own Path and Less Stuff, will help you to: Avoid single-use packaging, even at the supermarket. Switch up your daily staples to reduce your carbon footprint. Make the most of your pantry, fridge and freezer to avoid food waste. Confidently adapt recipes to use what you have. There really might be such thing as a (waste) free lunch. ...Show more
$34.99
AUD
Category: Sustainable Living
Down-to-earth recipes for a resourceful, tox-free, and waste-free home life. Home by Natural Harry is a compendium of DIY recipes, tips, tricks, and hacks for a calm, resourceful, and tox-free existence. It is a modern reference for anyone who wants to ditch their joyless supermarket habit, reduce plast ic waste, and save money and the world. Home by Natural Harry considers every room of the house (stain remover for the laundry, shower cleaner in the bathroom, dish liquid in the kitchen) and presents alternatives to shop-bought cleaning products, as well as a comprehensive chapter on body care (from toothpaste to shampoo to foaming hand wash). Readers will also be treated to a handful of recipes for Harriet's favorite money-saving kitchen staples including oaty seed loaf, coconut yoghurt, and pickled veg. Home by Natural Harry celebrates a slower, more frugal and thoughtful life--the joys of which people the world over are learning to respect and embrace. ...Show more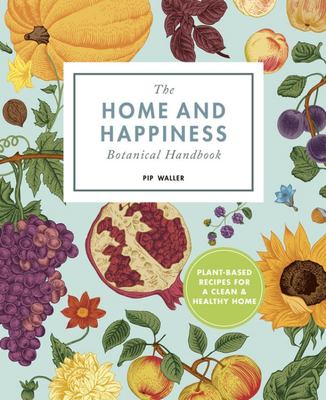 $24.99
AUD
Category: Sustainable Living
With advice on how to source and grow herbs, a herb directory, and essential everyday recipes for a happy, healthy, and harm-free home, The Home and Health Botanical Handbook is the perfect companion for any eco-conscious home-lover.