$29.99
AUD
Category: Business
The Barefoot Investor: The Only Money Guide You'll Ever Need is a phenomenon, sprinting through one million copies to become one of the best selling Australian books ever. Why is it so successful? It's simple, funny and practical. And it has changed people's lives. The eagerly anticipated follow-up, Th e Barefoot Investor for Families, sticks to the same script. It's aimed fairly and squarely at parents, grandparents, and basically anyone who read that book and said: 'Why the hell wasn't I taught this years ago?' Scott lays out ten money milestones kids need to have nailed before they leave home, and it's all structured around one family 'money meal' each week (so roughly 20 minutes). If you follow the roadmap, with tailor-made lessons for each age group, your kids will know how to do things like: Learn the life-changing value of hard work Set up a fee-free bank account (or jam jars!) Go on a Treasure Hunt around the house, and sell some of their 'stuff' second-hand Save your parents $100 on household bills Even ... Learn to cook at least two low-cost, delicious, nutritious meals from scratch. Scott's mission is to make sure your kids are financially strong so they never, ever get sucked into the traps that middle-aged bankers have devised to rob them of their money and their confidence. There are only ten things every kid needs to know about money, and you can teach them over dinner, once a week. It's that simple. Start now - it's never too early or too late. ...Show more
$16.99
AUD
Category: Business | Series: On Ser.
   Money makes the world go round, but does it make us happy? Money is one of the most fraught subjects; it raises powerful emotions in all of us. Too much money often corrupts people - too little can make people feel desperate. Growing up in rural Queensland, journalist Rick Morton has known poverty from the inside. Now he isn't poor, but his spending habits and attitude to money are still informed by growing up without it. In On Money, Morton examines the meaning of money and exposes the lie behind the government's mantra: have a go, get a go. ...Show more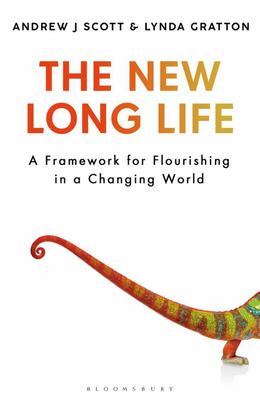 $29.99
AUD
Category: Business
A practical guide to how we can flourish as longevity and technology change our world, from the internationally bestselling authors of The 100-Year Life Smart new technologies. Longer, healthier lives. Human progress has risen to great heights, but at the same time it has prompted anxiety about where w e're heading. Are our jobs under threat? If we live to 100, will we ever really stop working? And how will this change the way we love, manage and learn from others? One thing is clear: advances in technology have not been matched by the necessary innovation to our social structures. In our era of unprecedented change, we haven't yet discovered new ways of living. Drawing from the fields of economics and psychology, Andrew J Scott and Lynda Gratton offer a simple framework based on three fundamental principles (Narrate, Explore and Relate) to give you the tools to navigate the challenges ahead. Both a personal road-map and a primer for governments, corporations and colleges, The New Long Life is the essential guide to a longer, smarter, happier life. ...Show more
$29.95
AUD
Category: Business
THERE ARE SOME PEOPLE WHO LIKE TO BE RIGHT. EVERY SINGLE TIME In their minds, there is always a winner and there is always a loser. Deep down, very few of us like these people. And yet, often we work for them, we work with them and perhaps we even identify as one of them. At times, I have been that p erson. It does not make me proud. True success comes from humility, compromise and connection. As a former Regional President and Global brand head for Mars Incorporated (UK, Australia and Chicago), a senior marketer for Reebok International (England and the Netherlands) and a fresh-faced account executive in the London advertising scene, Hamish Thomson reveals that breakthrough and transformation come not from intellect or technical mastery, but from experience and observation of real-life occurrences. And sometimes the best solutions are the most counterintuitive. It's Not Always Right to be Right offers learning messages, practical steps, and shareable strategic frameworks to help drive change in individuals, teams and entire organisations. Including commentary and critique from 17 leading international business experts--leaders of global industry, diplomacy and advocacy--this seminal guide offers applicable lessons, robustly tested. Whether you're just starting out in the business and corporate world, in the middle of your career looking to break through, or in a global leadership position seeking meaningful change and exceptionalism, this guidebook will put you on the path to true business and personal success. ...Show more
$34.99
AUD
Category: Business
An inspirational and practical book written by two high-achieving women, sharing the experience and advice of some of our most extraordinary women leaders, in their own words. From their broad experience on the world stage in politics, economics and global not-for-profits, Ngozi Okonjo-Iweala and Julia Gillard have some strong ideas about the impact of gender on the treatment of leaders. Women and Leadership takes a consistent and comprehensive approach to teasing out what is different for women leaders. Almost every year new findings are published about the way people see women leaders compared with their male counterparts. The authors have taken that academic work and tested it in the real world. The same set of interview questions were put to each leader in frank face-to-face interviews. Their responses were then used to examine each woman's journey in leadership and whether their lived experiences were in line with or different from what the research would predict. Women and Leadership presents a lively and readable analysis of the influence of gender on women's access to positions of leadership, the perceptions of them as leaders, the trajectory of their leadership and the circumstances in which it comes to an end. By presenting the lessons that can be learned from women leaders, Julia and Ngozi provide a road map of essential knowledge to inspire us all, and an action agenda for change that allows women to take control and combat gender bias. Featuring Jacinda Ardern, Hillary Clinton, Ellen Johnson Sirleaf, Theresa May, Michelle Bachelet, Joyce Banda, Erna Solberg, Christine Lagarde and more. ...Show more
$27.95
AUD
Category: Business
Boost Emotional Intelligence in any situation to achieve exceptional results for any organisation As organisations around the world are putting more focus on the mindset and wellbeing of staff, the need to develop Emotional Intelligence (EI) has never been greater. Emotional Intelligence in the workplac e—including the five key concepts of self-awareness, self-regulation, empathy, social skills and motivation—is defined as your ability to identify and manage your personal emotions and the emotions of your colleagues and co-workers. Emotional Intelligence is in high demand and is expected to become an essential component of success in the future of work. Emotional Intelligence: A Simple and Actionable Guide to Increasing Performance, Engagement and Ownership is designed to help you master EI and empower you to achieve the very best outcome for everyone in your organisation. Cutting through the hype and dispelling the myths about EI, this practical, easy-to-use resource provides clear guidance, powerful tools, and actionable steps for developing and implementing EI in the workplace for immediate results. Amy Jacobson, an experienced EI specialist, leadership trainer and coach, shares the tools, methodologies, concepts and actions that increase EI in any situation. Packed with real-life examples and case studies, insightful questions, and useful diagrams to create action, this must-have guide: Offers a powerful 5-part methodology—Own It, Face It, Feel It, Ask It, and Drive It—to help you understand and immediately implement Emotional Intelligence principles in both your personal and professional life Increases your Emotional Intelligence in the workplace to enable you to inspire and energise staff, support empathy and self-awareness, and drive high levels of performance Improves the way you handle high pressure environments, manage challenging situations, and interact with people with different communication styles Helps you solve difficult problems in the workplace such as loss of purpose and engagement, cultural issues, poor communication, and low productivity Provides concrete steps for eliminating negative behaviors and for owning the role you play, your impact on others, and the decisions and choices you make Emotional Intelligence: A Simple and Actionable Guide to Increasing Performance, Engagement and Ownership is an indispensable book for anyone interacting with others in the workplace, especially those with leadership roles such as senior executives, board members, department heads, managers and supervisors.   ...Show more
$29.99
AUD
Category: Business
"Some are born great, some achieve greatness and some have greatness thrust upon them." William Shakespeare, Twelfth Night Around the globe people have been crying out for "Leadership": demanding it, begging for it. From the farcical spectacle of short-lived Australian prime ministers shoving each other through the revolving door to scandalous failures of governance in Australia's financial institutions and the moral abyss in church leadership, to the mess of Brexit and the chaotic unpredictability of the Trump administration, and now the greatest leadership challenge since World War II: Covid-19. Stable, reliable, sensible leadership has been in short supply. We often resort to the word 'Shakespearean' to explain our dramatic times. And indeed, we can learn a lot from Shakespeare about leadership – good and bad. The world's greatest analyst of human behaviour and motivation; a man well acquainted with crises of leadership in tumultuous times; a man whose dry wit, bottomless empathy enabled him to encapsulate countless valuable life lessons that still ring with relevance today. As someone who has spent a good deal of the last seventy-something years studying, performing and directing Shakespeare's plays, John Bell has absorbed quite a few valuable lessons in life, character and leadership from the bard, and then put these to good use running two successful theatre companies. Some Achieve Greatness contains invaluable lessons on leadership, drawn from John Bell's extensive relationship with Shakespeare and his own experience as a cultural leader, illustrated with an irreverent and contemporary set of cartoons by Cathy Wilcox. 'Should be mandatory reading for all our leaders and aspiring leaders.' David Williamson 'John Bell on Shakespeare is always riveting, but John Bell on Shakespeare through the lens of leadership is a revelation. Packed with insights, this is inspirational reading for anyone who aspires to be an effective leader – and anyone who wants to understand why so many leaders fail while others prevail.' Hugh Mackay "Poetical, profound and practical leadership advice from the Bard and the Bell. It just doesn't get better than this." Jane Caro ...Show more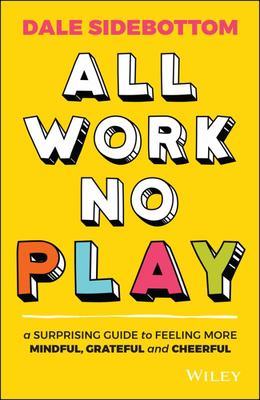 $27.95
AUD
Category: Business
Explore effective strategies to improve your mental health, and the health of your colleagues and employees, with this engaging and practical book All Work No Play: A Surprising Guide to Feeling More Mindful, Grateful and Cheerful is a practical and rewarding handbook for reconnecting with joy and happi ness daily. The book shares strategies for play-based mindfulness, empathy, and gratitude exercises that will help readers rediscover their inner child; promote good mental health; build and foster more meaningful connections with others; and help combat loneliness and deep-rooted toxic behaviors and thoughts. You'll learn to: Recognize and become self-aware of thoughts blocking your way to healthy relationships and attitudes Prioritize mental wellbeing in your daily life and put an end to burnout and fatigue Use visual tools and self-assessment forms to guide you through exercises that will increase your happiness, focus, and productivity Perfect for anyone who hopes to improve their ability to take joy and happiness from their daily routines, All Work No Play is also ideal for businesses who wish to improve the health and wellbeing of their employees and colleagues.   ...Show more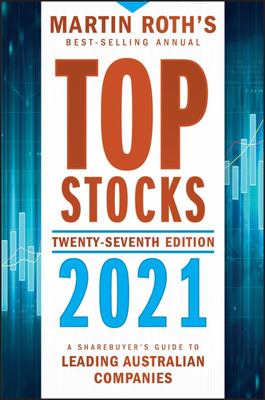 $29.95
AUD
Category: Business
Put your money to work--bigtime "An investment in knowledge pays the best interest," said Benjamin Franklin--and this goes double for making investment decisions. In the 27th edition of his definitive bestseller, market expert Martin Roth gives you the essential knowledge and tried-and-tested techniques you need to grow your portfolio and profits. Invaluable for all skill levels--from novice to professional traders--you'll find the clear and objective information essential to make the right picks and get more for your money.  Cutting through the noise and hype, Martin Roth shows you how to apply a selection of criteria and rigorous, repeatable analysis to form a clear picture of the best public companies--low-risk, long-term value--to buy into. You'll become an expert at looking beyond the share price and punditry to evaluate the best of the best of the Australian market using concrete factors like profitability, debt levels, and dividends. *     Individual, unbiased analysis of the latest results from top Australian companies *     Comparative sales and profits data, and in-depth ratio analysis *     Comprehensive research detailing each company's overall outlook *     Additional tables that rank all companies according to financial data Including numerous charts and tables that provide easy reference to essential company data points, Top Stocks 2021 continues to be your time-tested, jargon-free go-to for making wise decisions for your wealth and future.   ...Show more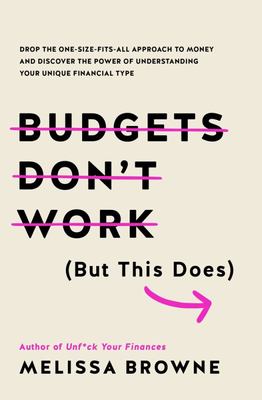 $29.99
AUD
Category: Business
In this breakthrough book you'll discover your Money Story, your Money Type and just as importantly you'll learn the habits, triggers and tricks that are right for you.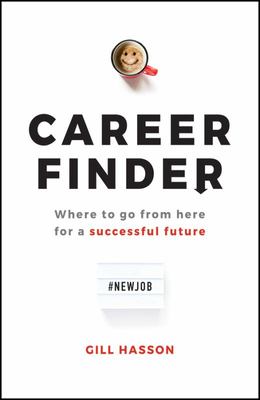 $22.95
AUD
Category: Business
Find the right career that works for you and who you are. Do something you love The quest for the work and a career that's right for you--that's fullfiling and that you enjoy--is a process of discovery. It involves learning about yourself and finding out about the wide range of work and careers availa ble. And it involves finding out how best to access the work or career you're interested in. Whether you have no idea what work or career you want to do or there's too many options and you can't decide, Career Finder will help you discover what's right for you and how to go about achieving it. Understand how the world of work and careers is changing Overcome limiting beliefs, identify your strengths, skills and values and build your confidence Identify - from the wide range of career options - the best possibilities for you (not what other people think you should do ) Discover the opportunities that will lead to the work and career you're interested in Whatever's happening in the world and whether you've just started thinking about a career, want to go in a new direction, or have a complete change, Career Finder will guide and advise you. You'll be prepared to move toward a career that you enjoy and works in harmony with your life and who you are.     ...Show more