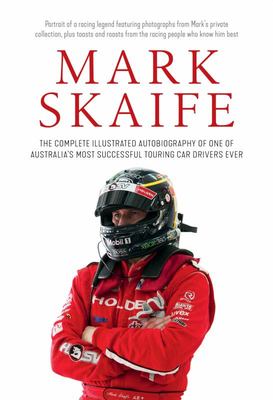 $40.00
AUD
$45.00
(11% off)
Category: Motor Books
When it comes to the masters of motorsport, Mark Skaife is without peer. The stats ordain him the most brilliant touring car racer in Australian motorsport history: his six Bathurst victories and five touring car championships place him in the rarefied company of Peter Brock. For more than three decade s across the Holden Racing Team's golden era, Skaife was the chosen one. Imposing, sometimes polarising and always revered, his legend is immeasurable and he remains a pillar of Australian motorsport today as a media ambassador and presenter. This unique and intimate illustrated autobiography recounts the thrills, heartbreaks and epic feats of an unparalleled racing career, on the track and behind the scenes. Featuring photos and memorabilia from his personal collection, a narrative as entertaining as a Bathurst bend, and fascinating insights from those who know him best, Mark Skaife is the definitive account of the man behind the helmet. ...Show more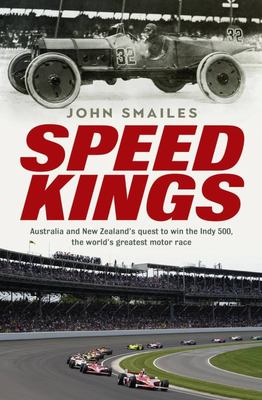 $32.99
AUD
Category: Motor Books
The fascinating, definitive story of Australia and New Zealand's quest to win the world's greatest motor race. Winning the Indianapolis 500, the greatest spectacle in motorsport, has been a quest for Australians and New Zealanders since the first race in 1911. Seventeen have tried and two have succeede d: Scott Dixon in 2008 and Will Power in 2018. Rupert Jeffkins, Australia's original speed king, entered the first Indy 500 and on his second attempt in 1912 came within five kilometres of victory. He and Italian Ralph De Palma created legend when they pushed their car to the finish line after it blew up while leading. Speed Kings tells Jeffkins' full story for the first time.The lure of the Brickyard, paved with 3.2 million bricks, has drawn champions from both sides of the Tasman. Sir Jack Brabham, his son Geoffrey and grandson Matthew have each tried to win. So have the 'big three' of New Zealand motor racing: Bruce McLaren, Denny Hulme and Chris Amon. Now Scott McLaughlin looks set to become the next driver from down under to chase American motor racing's greatest prize.Indy doesn't offer up victory lightly. Blinding speed - nudging 380 km/h and averaging 280 km/h over 500 miles - makes the Brickyard one of the most precarious racetracks in the world. Forty-two drivers have died attempting the 500. Speed Kings tells the story of the Australian and New Zealand drivers, team owners, engineers, even commentators who've made the Brickyard their quest.   ...Show more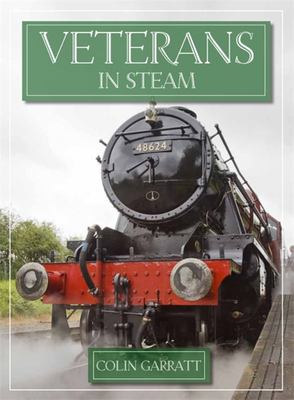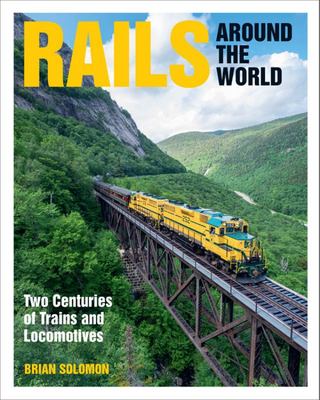 $54.99
AUD
$59.99
(8% off)
Category: Motor Books
Rails Around the World is a visually glorious history depicting trains and locomotives at work in scenic locations throughout North America, Europe, and Asia.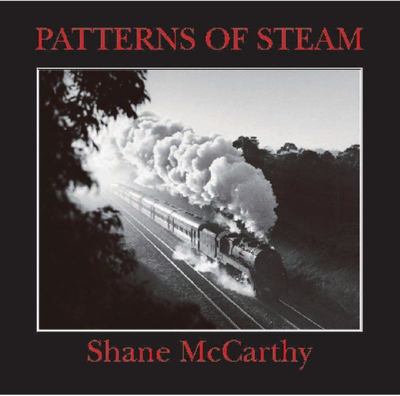 $34.99
AUD
Category: Motor Books
Patterns of Steam captures the last glorious years of steam on the railways of Australia and New Zealand, the period in the 1960s and early 1970s when steam locomotives were in decline, but were still operating, though in diminishing numbers, much as they had for generations. The photographs continue up to 1985 to provide a glimpse of Australia's remaining industrial steam and the revival of preserved steam locomotives in tourist service.The publication of Patterns of Steam offers you the opportunity to obtain a magnificent and critically acclaimed book, encapsulating a railway era now gone forever, photographed and designed wholly by the author and printed and bound to the highest standards. ...Show more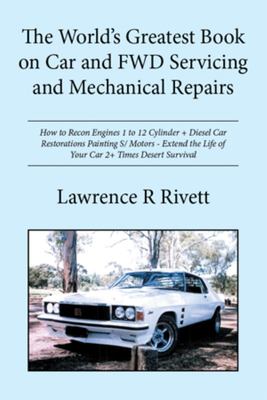 $25.00
AUD
Category: Motor Books
For a long time, I have wanted to write this book to share my hard-earned secrets with the world on the secrets of the maintenance of cars as an engine reconditioner/mechanic. By trade, I have learnt many secrets of preventative maintenance to actually recondition an engine in a car and maintain it for hundreds of thousands of kilometres. I know that regular oil and filter changes and preventative maintenance make the difference between burning oil at one hundred kilometres and requiring a new engine and not burning any oil at four hundred kilometres because my maintenance schedule was followed following the recommendations under full servicing (chapter 3), and your car will last two and up to three times longer than normal, and if you want to restore or recondition any part of it, then it is all included in this book. Everything is outlined in fine detail on how to do everything. There are chapters in this book on servicing / engine reconditioning / transmission reconditioning / brakes / differential / clutches / painting and restoration of cars / stationary motors how to avoid the road toll / driving tips and techniques / checklist before driving / minor servicing /desert survival / refrigeration how to build your own refrigeration box / what can happen when you befriend the wrong people and much, much more. The complete book of everything to do with car engines and vehicle maintenance and travelling also written to professionally repair smoky car motors and stop the pollution they create worldwide. This book is written with the intention of saving drivers? lives worldwide and is written with the utmost care. All the maintenance and servicing of cars is how the author has done it down to the finest detail over the years for his customers? cars and never received a single complaint about his mechanical repair supreme ability. This book is written by an engineer who knows how to manufacture cars, not just repair and maintain them. This book is written under my pen name because my other book and future books will be written under my pen name. They are all written to warn the unwary to help those who need help and keep the public informed. Got questions about how to fix/repair cars? This book will answer them all. A must-have book for the car glove box. ...Show more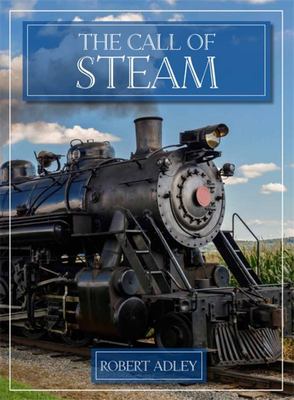 $15.99
AUD
Category: Motor Books
In The Call of Steam, Robert Adley tells the story of his remarkable mission to photograph in colour the dying days of steam locomotion on British Rail. The story takes us from mainline station to engine shed and features firsthand railwaymen's tales, plus anecdotes and authentic facts and data. Over se venty of the author's unique colour photographs illustrate the text - these portray locations and subjects of prime interest to the railway enthusiast, and highlight the world of steam in its declining years, as opposed to the unreal glitter of preserved locomotives. The book also contains twenty maps and plans, including a unique colour plan from Ordnance Survey's own archives, which show how both the landscape and the railway system have changed over the years. ...Show more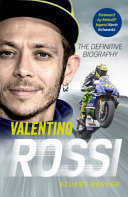 $39.99
AUD
Category: Motor Books
This is a story of speed, love and loss - the definitive biography of the most world's most legendary motorsports racer.
$22.99
AUD
Category: Motor Books
An extraordinary account of the impending closure of the Holden factory in Adelaide. More than the end of a business - it's the end of an era, of a story, and of a great Australian dream. When Holden signalled that it would close its Adelaide factory, it struck at the very heart of Australian identity. Holden is our car made on our shores. It's the choice of patriotic rev heads and suburban drivers alike. How could a car that was so beloved - and so popular - be so unprofitable to make? The story of the collapse of Holden is about the people who make and drive the cars; it's about sustaining industry in Australia; it's about communities of workers and what happens when the work dries up. And if it's not quite about the death of an icon - because Holdens will remain on Australian roads for a long time to come - then it's about what happens when an icon falls to its knees in front of a whole nation. This updated edition features a new chapter. 'Brilliant and powerful' Nick Xenophon ...Show more
$39.99
AUD
Category: Motor Books
35 trips that highlight some of the most interesting, scenic and rewarding railway journeys in Australia and New Zealand. They include the renowned long-distance journeys, such as The Indian Pacific in Australia that takes travellers on a three-day trip from Perth to Sydney or the The Northern Explorer in New Zealand's North Island that stretches from Wellington to Auckland, as well as those that traverse stunning scenery, such as New Zealand's TranzAlpine train or the Spirit of the Outback in Australia. There are also routes on which restored steam locomotives operate and other lines included for the wonder of their engineering. Trains are a great way to travel in these countries, taking you at ground level past superb scenery that often cannot be seen by any other means of transport. David Bowden's entertaining text describes the route, the major features of interest along the way and any special technical details about the locomotive or the track. ...Show more