$24.99
AUD
Category: Young Adult
The epic conclusion to the internationally bestselling Miss Peregrine's Peculiar Children series. The last thing Jacob Portman saw before the world went dark was a terrible, familiar face. Suddenly, he and Noor are back in the place where everything began - his grandfather's house. Jacob doesn't know ho w they escaped from V's loop to find themselves in Florida. But he does know one thing for certain: Caul has returned. After a narrow getaway from a blood-thirsty hollow, Jacob and Noor reunite with Miss Peregrine and the peculiar children in Devil's Acre. The Acre is being plagued by desolations - weather fronts of ash and blood and bone - a terrible portent of Caul's amassing army. Risen from the Library of Souls and more powerful than ever, Caul and his apocalyptic agenda seem unstoppable. Only one hope remains - deliver Noor to the meeting place of the seven prophesied ones. If they can decipher its secret location. Jacob and his friends will face deadly enemies and race through history's most dangerous loops in this thrilling pageturner, the final adventure in the beloved Miss Peregrine's Peculiar Children series.   ...Show more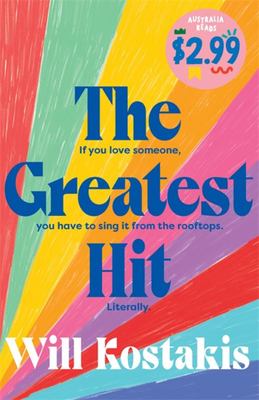 $2.99
AUD
Category: Young Adult
When you love somebody, you have to sing it from the rooftops, literally. But can Tessa reveal the truth behind the viral music video that made her internet-famous? An exclusive story for AUSTRALIA READS. People look at Tessa and see her biggest mistake. While everyone else her age is taking their bold first steps into adulthood, she's just trying to outrun a song that went viral when she was fourteen. But now - an opportunity. A profile as one of The Five Most Forgettable Internet Celebrities of the Decade So Far gives her the chance to right a wrong, and the courage to sing her greatest hit as it was originally written. But will it be enough to win back the person she hurt? An exclusive story for AUSTRALIA READS from one of Australia's leading YA writers. ...Show more
$18.99
AUD
Category: Young Adult
An ambitious and magnetic novel from the New York Times bestselling Neal Shusterman, about a teenage American football player forced into a series of parallel lives. As a star player on his high school American football team, Ash is used to taking some hard hits. But that one run in his last game must have knocked him a little loose, because suddenly his life doesn't look quite the way he remembers it. As Ash bounces into worlds that are almost-but-not-really his own, he starts to question everything, including his own perceptions and place in his own reality. But can he even work out how to get back there? ...Show more
$29.99
AUD
Category: Young Adult | Series: A Court of Thorns and Roses
Sarah J. Maas's sexy, richly imagined A Court of Thorns and Roses series continues with the journey of Feyre's fiery sister, Nesta.Nesta Archeron has always been prickly – proud, swift to anger and slow to forgive. And since the war – since being made High Fae against her will – she's struggled to forge t the horrors she endured and find a place for herself within the strange and deadly Night Court. The person who ignites her temper more than any other is Cassian, the battle-scarred, winged warrior who is there at Nesta's every turn. But her temper isn't the only thing Cassian ignites. And when they are forced to train in battle together, sparks become flame. As the threat of war casts its shadow over them once again, Nesta and Cassian must fight monsters from within and without if they are to stand a chance of halting the enemies of their court. But the ultimate risk will be searching for acceptance – and healing – in each other's arms. ...Show more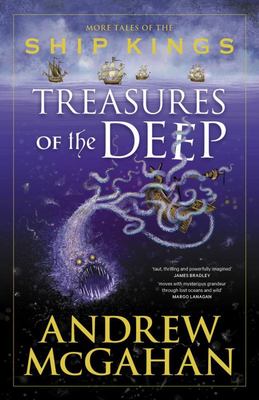 $19.99
AUD
Category: Young Adult
An atmospheric collection of stories set amid the oceans, seas and tall ships of the Ship Kings -- from the CBCA shortlisted author of The Coming of the Whirlpool and the Miles-Franklin-award-winning novel, The White Earth. He turned: the scapegoat was pointing a fleshy arm directly down at the water, a nd following it Roland saw a mass of pale, stringy lines suddenly seething up from the deeps to surface all about the ship.He froze in disbelief. It couldn't be--But then the cry went up from the main deck.'Ropes! White ropes!'And so the horror began.A ship and its crew held in thrall by an ancient sea creature, a young girl blinded by foresight, a scapegoat with a gift to foresee death - these haunting short stories set in the Four Isles, the setting of Andrew McGahan's highly acclaimed Ship Kings series, tell fascinating tales of tall ships, ancient grudges and the full significance of the meaning of indefinite survival in an ocean that holds as many mysteries as it does drops of water.'A fitting end to the epic Ship Kings series, Treasures of the Deep moves with mysterious grandeur through lost oceans and wild. Its captains and crew, both real and ghostly, find equal parts horror and wonder in their path. These are some deep, dark, fantastical adventures. Do you dare to set sail?' --Margo Lanagan'I didn't think I could love Andrew McGahan's Ship Kings universe more than I already do. But these taut, thrilling and powerfully imagined stories catapulted me back into the excitement and delight of the original quartet. Perfect for long-time fans or for those new to the series, they're a wonderful reminder of the ambition and intelligence that made McGahan such an essential writer.' --James Bradley   ...Show more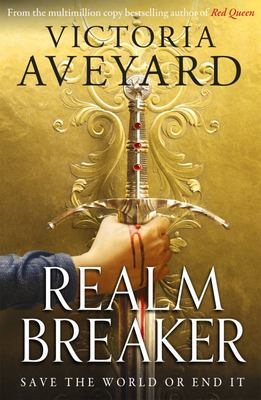 $22.99
AUD
Category: Young Adult
Irresistibly action-packed and full of lethal surprises, this stunning new fantasy series from Victoria Aveyard, #1 New York Times bestselling author of the Red Queen series, begins where hope is lost and asks: When the heroes have fallen, who will take up the sword? A strange darkness grows in Allward. Even Corayne an-Amarat can feel it, tucked away in her small town at the edge of the sea. She soon discovers the truth: She is the last of an ancient lineage--and the last hope to save the world from destruction. But she won't be alone. Even as darkness falls, she is joined by a band of unlikely companions: A squire, forced to choose between home and honor. An immortal, avenging a broken promise. An assassin, exiled and bloodthirsty. An ancient sorceress, whose riddles hide an eerie foresight. A forger with a secret past. A bounty hunter with a score to settle. Together they stand against a vicious opponent, invincible and determined to burn all kingdoms to ash, and an army unlike anything the realm has ever witnessed.   ...Show more
$18.99
AUD
Category: Young Adult
I'll give up the tarot readings. I'll apologize to Lily. But Lily doesn't come to school on Monday. Or Tuesday. It's not until Wednesday that the police show up. Maeve Chambers doesn't have much going for her. Not only does she feel like the sole idiot in a family of geniuses, she managed to drive away her best friend Lily a year ago. But when she finds a pack of dusty old tarot cards at school, and begins to give scarily accurate readings to the girls in her class, she realizes she's found her gift at last. Things are looking up – until she discovers a strange card in the deck that definitely shouldn't be there. And two days after she convinces her ex-best friend to have a reading, Lily disappears. Can Maeve, her new friend Fiona and Lily's brother Roe find her? And will their special talents be enough to bring Lily back, before she's gone for good?   ...Show more
$18.99
AUD
Category: Young Adult | Series: Omte Origins
Welcome to a world in the shadow of our own, a fairytale land where the dangers are real . . . In The Ever After, the final book in the Omte Origins trilogy, Amanda Hocking creates an epic adventure in her much-loved Trylle universe. Ulla, Pan and Eliana will embark on their greatest adventure yet, with consequences for the entire Trylle world. 'Addictive' Guardian 'Drew me in and kept me hooked' Sunday Express   ...Show more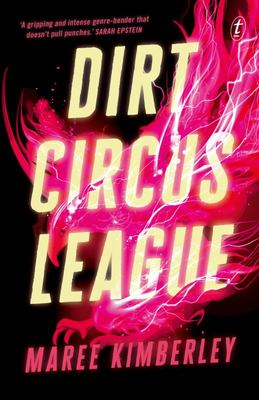 $19.99
AUD
Category: Young Adult
I stumbled towards the Meat House, my body shaking with the violence that raged within me, as the realisation of the mistake I had made in coming here rose to the surface of my mind. This was the last place I should be. That thought was crossed by another, even more terrifying. This is exactly where I belong. Asa's running from a troubled past. To a remote outback town, a disappointing father and a fresh start that's already souring. But then the notorious Dirt Circus League arrives. A troupe of outcast teens performing spectacular fight sequences and challenging any who dares to take part. They're ruthless. Menacing. Thrilling. And led by the magnetic Quarter. He's dark, powerful and intensely attractive-and he faces a threat only Asa can see. Will Asa be drawn into the league's mysterious community? And, as she discovers the violent secrets at its heart, will she delve into her own untapped abilities to save herself-and heal those caught in its evil web? Dirt Circus League is a compelling and fast-paced novel about the powerful allure of danger and the battles we face with our demons in a world beyond our control.   ...Show more
$16.99
AUD
Category: Young Adult | Series: The\Cursebreaker Ser.
Grey has been revealed as the rightful prince of Emberfall. But the kingdom is crumbling fast, torn between his claim and that of the reigning Prince Rhen and Princess Harper. Newly crowned as Queen of the enemy kingdom Syhl Shallow, Lia Mara struggles to rule with a gentler hand than her mother. But as Grey moves closer to claiming the crown of Emberfall, both Harper and Lia Mara are forced to question where they stand o and how far they can follow the dictates of their hearts. Brigid Kemmerer's heart-pounding saga comes to a thrilling climax, as two kingdoms come closer and closer to conflict o and an old enemy resurfaces who could destroy them all.     ...Show more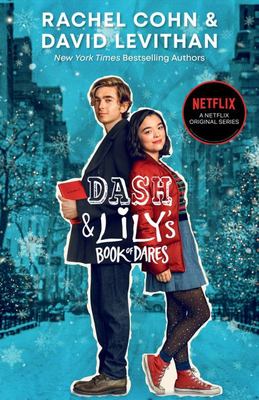 $19.99
AUD
Category: Young Adult
A Netflix tie-in edition of the whirlwind holiday romance between cynical Dash and optimistic Lily who trade dares, dreams and desires in the notebook they pass back and forth at locations all across New York City.  
$18.99
AUD
Category: Young Adult
Seventeen-year-old Anna is running into the night. Fleeing her boyfriend, her mother, and everything she has known. She is travelling into the country, to the land and the grandparents she has never met, looking for answers to questions that have never been asked. For every family has secrets. But some secrets - once laid bare - can never be forgiven. A dark, deeply compelling, coming-of-age YA novel from the author of As Stars Fall. ...Show more